AMD's Radeon Vega to launch between July 30 and August 1
The new model will bid goodbye to the GDDR5 memory for a new format known as HBM2, or high-bandwidth memory.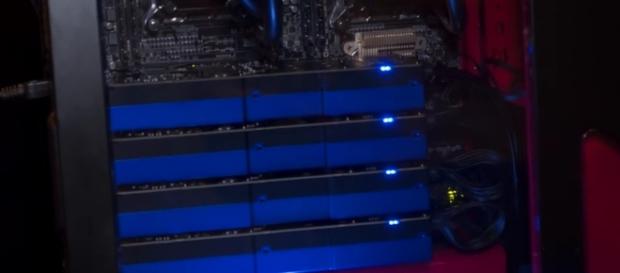 Game lovers require a strong graphic processing units card to play their games and run their applications swiftly and without any hindrance. Recently, Advanced Micro Devices(AMD) is in news regarding its upcoming flagship product the Radeon Vega. A lot has been said about their flagship product and it has also been time and again compared to Nvidia Volta.
However, as per the latest reports, the latest GPU is expected to launch anytime between July 30th and August 1st this year. The reports also state that the upcoming collection will majorly focus on gaming and will be directly compared to Nvidia's latest GPU launch. And here's everything we need to know about ADM's Radeon Vega.
Specs and features
The company has been considering to introduce the upcoming graphic cards from a long time and it will soon expect to make its official debut in the market. In terms of features, the upcoming GPU cards are built using 14nm silicon and in terms of versions, apparently, the card will sport a lower-version in comparison to its other previous model RX VEGA XL. Also, the upcoming flagship product will come with 3,548 GCN cores, but this will also vary with model and type. In terms of storage, the new model will bid goodbye to the GDDR5 memory for a new format known as HBM2, or high-bandwidth memory. The company believes that this move will reduce the footprint of Vega graphics by 50 percent. AMD also claims that Vega's high-bandwidth cache controller will improve maximum frame rates by 50 percent.
A powerful device
In terms of processor, it is going to have a 4096 stream processor which will have a base of 132MHz and will the 1600 MHz will boost to deliver 13 TFLOPs of FP32 and 25 TFLOPs of FP16 compute performance. It will also sport a 16GB high Bandwidth Cache. Their other model, Vega XTX, and Vega XT will both have an 8GB of HBM2, and each will compute 64 units. The Vega XT will also demand the same amount of wattage from your power supply as the Vega XTX.
In terms of price, it is expected to cost anywhere around $999, but the cheaper version would probably cost around $599. And the cheapest amongst all might cost $399. The launch of AMD's upcoming product is however expected to enhance the overall gaming experience. And also to provide the user with a strong and sturdy interface. Well, these are just speculations we will be able to confirm all these things only after the product is launched.