Samsung Galaxy S8 leaked image shows iPhone 7 Plus-like dual-rear camera setup
New leaked images of prototypes of the Galaxy S8 and Galaxy S8+ reveal the handsets sporting dual camera system along with Touch ID under display.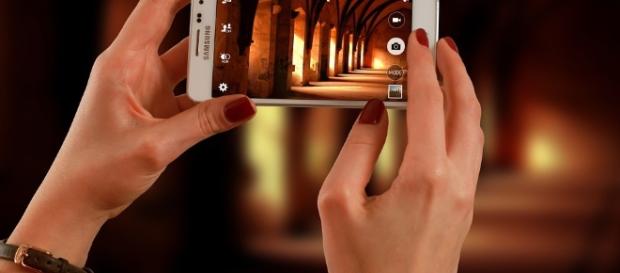 With the launch of the iPhone 7 Plus in 2016, Apple started a new trend of adding two rear cameras on their flagship smartphones. Soon after, it was assumed that Samsung would follow in Apple's footsteps and would launch its next flagship, namely the Galaxy S8 and S8+ with a dual-Rear Camera setup. Surprisingly, the South Korean OEM stuck to a single rear camera for the two, despite several leaked images of prototypes sporting a Dual Camera setup.
Nevertheless, new images of Galaxy S8 prototypes sporting a dual-camera setup have leaked on Weibo.
The features that were displayed in the prototypes did not make to the final cut for the Galaxy S8 series. Speculations are rife that Samsung has been perfecting these features and will packing them in the upcoming Note 8.
Prototype featured Touch ID embedded underneath display, dual camera setup
The leaked images of Galaxy S8 prototype reveal that Samsung was also experimenting with the technology to place the Touch Id beneath the front display of their flagship smartphone. The leaked image shows the prototype with a vertically-aligned dual camera setup (and no cutout for the fingerprint sensor) on the back panel. No home button can be seen on the front of the device as well, which suggests that there was a good chance that the prototype came with the Touch ID embedded under the display.
While it was rumored initially that the Galaxy S8 series and Galaxy Note 8 would be coming with a dual camera setup, as well as an embedded fingerprint sensor, it now seems that the first feature mentioned holds true only for the Note 8.
Reports state that Samsung is planning to house all these features in the Note 8. The impending phablet is likely to get a late August launch.
Samsung to jump onto the dual camera bandwagon?
Apple and Samsung are archrivals. With Apple introducing the dual camera to the world, it was expected of Samsung to introduce the same on its flagship. However, the company failed to do what other OEMS such as OnePlus and LG have done.
No matter how good the single camera of its flagships are, the dual camera setup is the new trend. Samsung needs to include it in its devices to stay relevant in the market. Whether the company will finally take the plunge with the Note 8 remains to be seen. The handset is anticipated to debut in the coming months and will likely pack in an iris scanner as well. It may also pack in the Snapdragon 836 processor.
Click to read more
and watch the video
or