Samsung Galaxy Note 8 might not live up to your expectations: Here's why
While nothing is set in stone yet, there are reports that suggest the Galaxy Note 8 could retail for a high-asking price.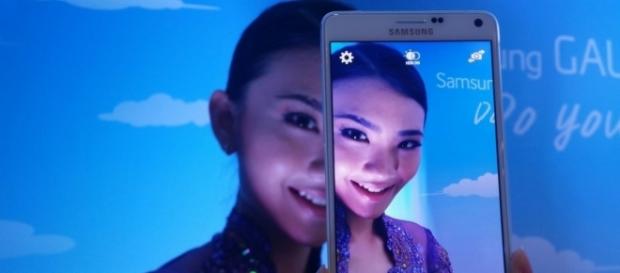 While Galaxy fans continue waiting with bated breath for the arrival of the Galaxy Note 7 successor, more and more details about the hotly anticipated phablet continue to find their way onto the internet.
Latest leaks and rumor roundup
These leaked details generally center on major anticipated changes to the upcoming Note 8 phablet, but some recently surfaced shreds of information have been pointing to the device's steep price tag. According to tech tipster Evan Blass of VentureBeat, Samsung has revealed to its partners that the new model will be the company's most expensive smartphone until now.
The report suggests the device will carry a price tag of €999, which converts to more than $1,100. Blass says the pricing details come from an unnamed source that had been informed about Samsung's plans.
If Blass' long and usually correct track record is anything to go by, it is highly likely this sneaking suspicion could prove to be true. Owners of the Galaxy Note 8, on the other hand, will be hoping to get a plethora of newfangled features for their money.
Specifications and features
The next Galaxy Note-branded flagship smartphone is said to sport a colossal 6.3-inch Infinity Display with 18.5:9 aspect ratio. Under the hood, it will pack 6GB of RAM and will be powered by Exynos 8895 (global) and Qualcomm Snapdragon 835 (US) chipsets, which is in a class all by itself.
In terms of optics, it will come with a dual rear camera. Moreover, there will be the Note range's trademark S Pen stylus.
It remains to be seen whether or not Samsung will be able to embed a fingerprint sensor into the device's display.
It can be recalled that the South Korean handset maker failed to integrate it into the displays of the Galaxy S8 as well as its larger sibling the Galaxy S8 Plus. The company eventually ended up packing it into an absurdly different position in the nick of time.
Aside from that, there's hearsay that the smartphone could pack a relatively reduced battery capacity at 3300 mAh. This could be an indication that Samsung wants to be on the safe side following the Galaxy Note 7 fiasco.
Apple iPhone 8 vs Samsung Galaxy Note 8
It's no secret that Samsung is hoping to amend the company's rundown reputation thanks to the fiery Note 7; however, such trade-offs could turn out to be a problem, especially if Apple manages to achieve a radical iPhone redesign which is expected to launch in the third quarter alongside the Note 8 phablet.
The only saving grace for Samsung could be the fact that the new iPhone is expected to come bearing a high asking price as well. The only comforting prospect for potential Note 8 buyers; however, is how the company has priced its smartphones in recent past.
The Galaxy S8 and the Galaxy S8 Plus were initially available for €799 (about $895) and €899 (about $1,000) respectively; however, since European pricing also comprises taxes, in the US these phones were available unlocked for just $725 and $825 respectively. In other words, there is a possibility that the Note 8 could retail for under $1,000.
Handset makers are free to price their smartphones as they fancy. Besides, prices have also increased this year. Nevertheless, larger asking prices lead to higher expectations among potential buyers and, particularly after the Note 7, it is imperative for Samsung to come out with a near flawless Galaxy Note 8.
Click to read more
and watch the video
or