OnePlus 5 News: Official Pricing For North America, Europe & Asia
Rate this title
With its impending release scheduled on June 27th, here are the official pricing details of the OnePlus 5 North America, Europe & Asia.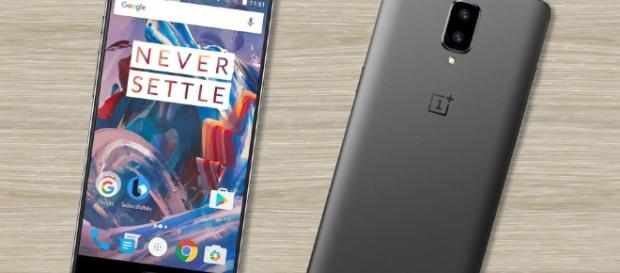 The OnePlus 5 is one of this year's most anticipated flagship smartphones alongside the Samsung Galaxy S8, the LG G6 and the Apple iPhone 8. OnePlus has announced two variants of the OnePlus flagship, the "Slate Gray" version which comes with 6GB of RAM and 64GB of internal storage, while the "Midnight Black" variant sports 8GB of RAM and 128GB internal memory. With its impending release, which is scheduled on June 27Th, here are the official pricing details in North America, Europe, and Asia.
North America
The OnePlus flagship will be made available in both the United States and Canada. Fans in the US, who are planning to buy the OnePlus 5 would have the benefit to enjoy the new "flagship killer" at a lower price as compared to other markets.
With the slate gray variant coming in at $479 USD and the midnight black variant at $539 USD. In Canada, the two variants are priced at $649 CAD and $719 CAD.
Europe
The OnePlus 5 will be available in these following countries: Austria, Belgium, Bulgaria, Croatia, Cyprus, Czech Republic, Denmark, Estonia, Finland, France, Germany, Greece, Hungary, Ireland, Italy, Latvia, Lithuania, Luxembourg, Malta, Netherlands, Poland, Portugal, Romania, Slovakia, Slovenia, Spain, Sweden, United Kingdom. As compared to the OnePlus 5's suggested retail pricing in the US, the "flagship killer" takes a price hike in Europe, with the slate gray variant coming in at €499 EUR or £449 GBP, while the midnight black variant at €559 EUR or £499 GBP.
Asia
The Chinese tech company will only have 3 official markets in Asia wherein they would make the OnePlus 5 available, namely China, India and Hong Kong.
Here is the official pricing for the slate gray variant, 元2,999 in China, ₹32,999 in India and HK$3,688 in Hong Kong. The top tier model, on the other hand, is priced at 元3,499, ₹37,999 and HK$4,188 respectively.
Why Buying A OnePlus 5 On Amazon Right Now Is A Bad Idea
According to PhoneArena, there are several unofficial pre-order posts in Amazon for the OnePlus 5 right now. These third-party sellers also offer a US warranty, but you'll be burdened to pay a hefty price hike of up to $300 for the slate gray variant and $360 for the midnight black version. There are also pre-order posts without the warranty bundled with the device but it is still pretty expensive compared to its original price.
The OnePlus 5 is scheduled for release in just a few days and will also be made available on OnePlus' official website by June 27. Stay tuned to Blasting news for more tech news.
Click to read more
and watch the video
or