Nintendo Switch system functionality update version 3.0.0 released for download
The main update majorly patches up and boosts system performance including changing user icons using 'Splatoon 2' icons.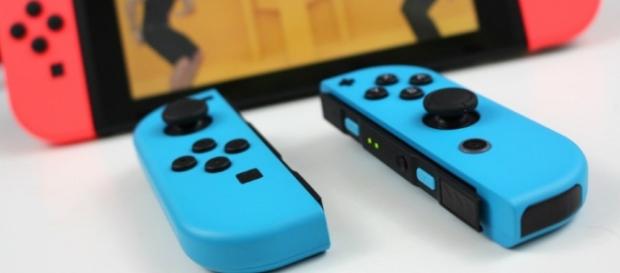 Nintendo announced and released a new Update version 3.0.0 for their latest console Nintendo Switch. Ever since the huge sale and the said console's increasing game library, Nintendo managed to patch issues and problems up by releasing a major system functionality update. Thus, Switch owners should check their consoles to see if it is updated to the latest version.
The update is available for download via the internet. So, Switch owners should have a secure internet connection to successfully complete the update.
Since this update is a major one, the update will usually take longer than before, depending on the internet connection.
Update notes
Here are the following update notes for version 3.0.0 via Nintendo company, which Nintendo Switch owners can download:
They can register on a specific game channel to receive its latest news by heading to "News," then "Find Channels" option.
They can receive notification when their Friends go online. By turning this feature On/Off, players can head to "System Settings," go to "Notifications," then "Friend Notifications."
Mentioning the friend notification above, they can also add Friends from Nintendo 3DS and Nintendo Wii U friend list. By doing this, simply go to "My Page" option that is located on the top left of the Home Menu, then go to "Friend Suggestions."
Finding paired controllers is much easier by going to the option "Controllers," then to "Find Controllers."
They can select from the 6 "

Splatoon 2

" characters user icons and can also change the icon order through "System Settings," "User," and finally, "Change Order."
They can access quick settings by holding down the "Home Button." Through this, owners can change the system volume as well.
They can change display colors to Invert colors or Greyscale through "System Settings," "System," to "Change Display Colors."
They can update connected game controllers through "System Settings," "Controllers and Sensors," then "Update Controllers."
They can enable the use of Nintendo Switch Pro Controller via wired communication through "System Settings," "Controllers and Sensors," then "Pro Controller Wired Communication."
The update also adds a feature that will suggest deletion of software data when there is an insufficient storage space when downloading other software. By accessing this, simply go to "System Settings," "Data Management," then "Quick Archive."
Check before download
For a more detailed information on the Nintendo Switch update version 3.0.0, users can go to the official Nintendo Switch support website.
Most importantly, if owners did not yet receive the update, simply restart the console and the update starts, considering it is connected to the internet.
Click to read more
and watch the video
or