Kushner reveals technology retired in 1980s still used by Pentagon
Son-in-law's voice and Tim Cook's barf face overshadow technology gap tackled at 1st Council meeting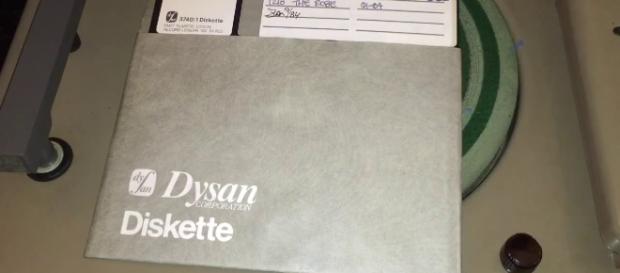 A number of interesting things were shared at the first meeting of the American Technology Council on Tuesday. Unfortunately, the dark cloud looming over the Trump administration because of the Russia investigation prevents many Americans, including tech industry leaders, from taking the council seriously.
For instance, an address by jared kushner, the senior adviser to President Donald Trump, stood out not for content but for Kushner's voice. It was the first public speech of Trump's son-in-law as the senior adviser, and it created a Twitter storm. Although the 36-year-old real estate businessman came up with some interesting technical information, it was hardly noticed.
Who knew?

Ivanka has a more masculine voice than Jared Kushner.

Looks like she married her 'dad' and has one more little kid to watch over

— The Tweetwit (@TheTweetwit) June 19, 2017
8-inch floppy disks still in use
A major revelation made by the Head of the Office of American Innovation is that the U.S. Department of Defense still uses 8-inch floppy disks to store data. The stored media technology was retired by many businesses in the 1980s, Mashable noted.
The technology was eventually replaced by 5.25-inch floppy disks and desktop computers. Companies and individuals shifted to 3.5-inch disks in the mid-1990 then to CD-ROMs, and in the cloud. Kushner sourced his data from various government reports, including from the 2016 U.S. Government Accountability Office report.
The outdated technology systems, used by other government agencies, such as the Department of Veterans Affairs and the Department of Justice, include the use of COBOL.
It is a programming language developed in the 1950s.
Boycott by some tech industry leaders
The American Technology Council, established by an executive order in May, signed by Trump, attracted 18 technology executives. Among those who showed up were Amazon CEO Jeff Bezos, Microsoft CEO Satya Nadella, and Apple CEO tim cook who was seen with a barf face, Mashable noted.
The Guardian reported the CEOs used the meeting to push their company's agenda. It was the commercial technology used by Amazon for Bezos, big data analysis for Palantir CEO Alex Karp, and coding as a school requirement for Cook.
The four-hour meeting included Vice President Mike Pence and Kushner's wife, Ivanka Trump. The British daily, however, noticed the conspicuous absence of Facebook executives Mark Zuckerberg and Sheryl Sandberg because of schedule conflicts. In the case of the Tesla and Space X CEO and founder, Elon Musk left presidential councils after Trump withdrew from the Paris deal.
Similar to Kushner's squeaky voice, Cook's barf face also generated a lot of comments on Twitter. It once more overshadowed the importance of the council's first meeting.
Tim Cook's barf face at Trump's big tech meeting says it all: Holding back the vomit https://t.co/TFKpardATP #Technology pic.twitter.com/CemOKi8D6O

— Forgettable Feed (@forgettablefcts) June 20, 2017