'Real Housewives of Atlanta': NeNe Leakes in ugly encounter with fan at the airport
Don't miss our Facebook page!
Like Blasting News page on Facebook: we will keep you updated with all the latest news.
WWDC 2017 finally got underway and there were a lot of new products presented by Apple. While the event was hogged mostly by the new HomePod smart home speaker, there were other devices from the Cupertino company worth noting.
New MacBook debate
At the top of the list is the MacBook Pro 2017, one that expectedly got an upgrade in the form of an Intel Kaby Lake chipset. This has been speculated for the past few months so the reveal hardly comes as a surprise.
Aside from the bumped up chipset, the graphics processor for the 15-inch model got a bit of bump as well with a Radeon Pro 555 discrete graphics with 2 GB video memory. If that is not enough, potential buyers can opt for the Radeon Pro 560 with 4 GB memory instead. Capping off the changes for the redesigned laptop are faster solid-state drives.
Other than this, the MacBook Pro 2017 still comes with the same 16 GB RAM max limit. From the looks of it, Apple intends to stick with that configuration until the next major redesign. With most questioning the power that the current MacBooks carry, it will have to suffice for now.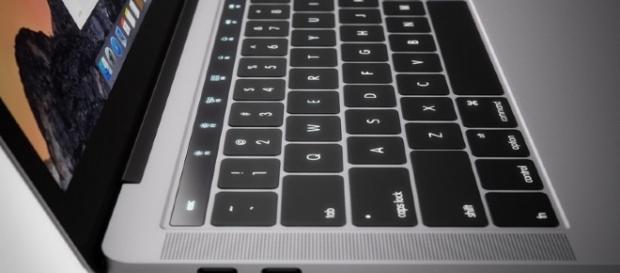 How does the premature upgrade affect consumers?
The release of the 2017 model of the MacBook Pro is a bit premature considering some took up Apple when it released the 2016 version back in October. The price is practically the same, possibly leading some to frown for getting the earlier model with a lower processor.
Buyers of the MacBook Pro 2016 weren't exactly pleased with getting a device backed by an Intel Skylake chipset, with most wanting the latest one instead.
There is no word on whether Apple might be up to something, like giving them some bonuses to balance things out, and also to avoid heavy criticism from potential disappointed customers.
Aside from the 15-inch Macbook Pro 2017, there are 12 and 13-inch models to choose from. The former is seen as the base model for the cost-conscious buyers, though the 13-inch may just steal some of the attention. There is a 13-inch model that is priced similarly to the 12-inch one at $1,299, the model that comes with function keys.
While that could explain the similarity in price, getting a laptop that is one inch bigger is a logical buy.
The new MacBooks can be ordered now from Apple.com, and they are set to hit retail outlets by June 7. Folks who passed up on the MacBook Pro 2016 can now make this purchase, unless they are still frowning at the power capability of the latest laptop from the Cupertino company.
Click to read more
and watch the video