iPhone8 rumors: Apple likely to oust gigabit support
Thanks to the way Apple manages the supply for iPhone modems, it looks like the new version of the smartphone may not come with gigabit support.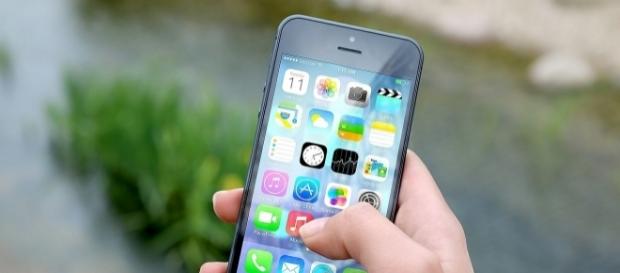 Much to the chagrin of smartphone enthusiasts who have been clamoring for the next iteration of the iPhone, multiple media reports indicate that the new iPhone, allegedly dubbed as iPhone 8, will not boast next generation gigabit support and will adopt 4G LTE technology, instead.
Gigabit connectivity: What does it offer?
Apparently, Apple's decision to oust the relatively faster gigabit chip in favor of 4G LTE technology could be linked with how the company sources the components used in its flagship device - in this case, the modems. It's worth noting that the said technology also powers up rival Galaxy S8 smartphone from Samsung.
That being said, if this comes to fruition, Apple's market is likely to become highly vulnerable.
Gigabit connectivity facilitates fibre-like speed using wireless and is rumored to be 50 to 100 times faster. The Cupertino-based tech behemoth has joined forces with Qualcomm and Intel for modems; however, only Qualcomm provides a modem that's able to offer an impressive 1GB download speed. According to people close to the matter, Intel modem is highly unlikely to be ready for the iPhone launch.
There's also hearsay that Apple is hard at works on a dedicated AI (artificial intelligence) chip called the Apple Neural Engine that would support AI-related tasks on smartphones. Aside from that, the chip will reportedly enhance battery life as well as the performance of Apple devices on the whole.
Using the newfangled chip, the iPhone maker is trying to cut off the computationally demanding errands from the iPhone's graphics chip and processor.
Qualcomm or Intel modem for the iPhone 8?
Apple recently saw a colossal intraday drop since May 17 with shares dropping as low as 1.6 percent to $152.56 in New York. While Apple can simply resort to using Qualcomm's chips, the company does not believe in depending on a single supplier, and as if that weren't enough, Apple's relationship with Qualcomm has been unpleasant.
Apple is involved in an intense legal fight with the San Diego-based chipmaker, accusing the manufacturer of maintaining an illegitimate monopoly. Nevertheless, it looks like Apple has no choice but to employ Qualcomm modems for a few of its upcoming iPhone models while counting on Intel for others.
Until Intel comes out with chips that can offer identical features, Apple will keep some capabilities of the iPhones using Qualcomm modems under wraps, according to unnamed sources. Meanwhile, Apple, Qualcomm, and Intel have neither confirmed nor denied these speculations.
Click to read more
and watch the video
or