Instagram wants users to 'archive' posts instead of deleting them
Instagrammers are advised to update to the new version so they can begin archiving their drunk photos and embarrassing selfies.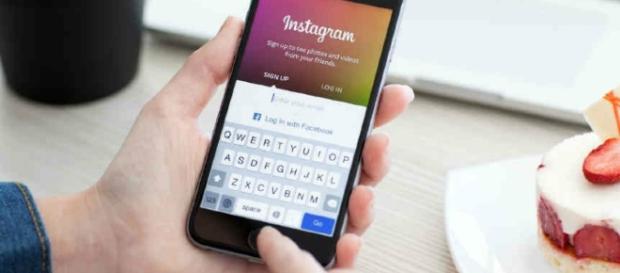 A lot of people's Instagram accounts probably have hundreds, if not thousands, of pictures that have been accumulated throughout the years. However, some of those year-old photos may not necessarily represent the user's current state of mind or their current life for that matter.
Going through these photos and deleting them one by one may be a challenging endeavor for some, specifically for those who want to hold on to certain memories but do not want to completely remove them from the account. Now, Instagram has rolled out a brand new feature, called "Archive," which was created to address that problem.
A personal image library
Instagram's new feature will essentially let Users move their photos to an entirely new page that only they can see.
Photos that have previously been shared to followers can be moved to the new page and, more importantly, they can be reinstated at any time. All of the likes and comments will still be attached to the photos, which means that users will still be able to relive certain moments at their own discretion.
How to use the feature
The process of archiving a post is pretty straight forward. Users simply need to open a particular post and then tap on the "..." icon at the top of the page. Choosing "archive" will then transfer that post over to the Archive page. In order to restore an archived post, users would need to visit the Archive page, select the post, and then select "Show on Profile." The post will then be restored to its original position within the user's homepage.
Archive will completely change the way we use Instagram https://t.co/k5qVDhGOmV pic.twitter.com/FDAJnUOvor

— The Verge (@verge) June 15, 2017
Surprising uses
According to Instagram, one of the reasons why they released the new feature was due to the shift in the way teenagers and young adults are now using their software. A lot of users are apparently opting to limit the number of posts they have on their profile page to properly convey to visitors their current identity. Brands, influencers, and celebrities are apparently also following suit by essentially editing their home page's post to make it their profile page. The new feature basically makes it easier for other people to edit their own homepages without having the need to delete, save, or reupload their photos.
The @instagram profiles are the new homepage - do more with less #lessismore #curate https://t.co/3c6YLuvjY1 via @Verge pic.twitter.com/tD2yFMnqbL

— Tan Rahman (@tanrahman) June 15, 2017
The new Instagram feature is now available on the latest version of the app for both iOS and Android. Those who don't have the feature on their app are advised to update to the latest version so they can begin purging their drunk photos and embarrassing selfies.
Click to read more
and watch the video
or