Apple supplier confirms wireless charging, all iPhone models to sport feature
The CEO of an India-based Apple supplier mentioned in an interview that the new iPhone models will have wireless charging.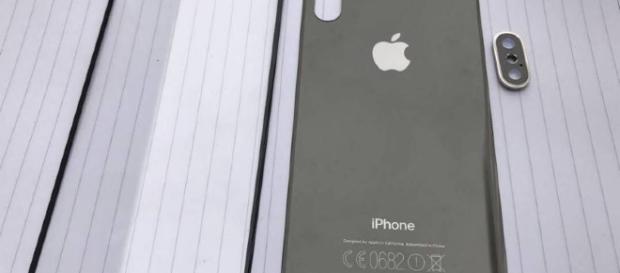 Many Android smartphone manufacturers are already utilizing the existing wireless charging technology into their different products. Samsung is currently the particular feature on its Galaxy flagships. However, Apple apparently has not yet implemented the new technology despite its claim of being always on top of the latest tech.
The company has previously been criticized for its refusal to adhere to industry-standard ports, which means that having wireless charging on their next offerings should be a no-brainer solution to that problem.
New evidence from suppliers
While there has already been a slew of evidence that points to Apple finally using wireless charging on their next flagship offerings, the latest one now comes straight from the mouth of an Apple supplier. The Cupertino-based giant is currently working with Wistron, a manufacturing firm in India, who Apple has partnered with to cut costs and increase its market share within the country.
In an interview held this week, Wistron's CEO Robert Hwang may have inadvertently confirmed that the upcoming iPhones may indeed be coming with wireless charging capabilities.
While the CEO was talking about the upcoming new iPhones, he specifically mentioned that the new models will have "new features like waterproof and wireless charging."
The company currently produces components for the iPhone SE, which means that Hwang was probably not referring to that particular model. His mention of wireless charging, however, has been taken by some fans as clear indication that Apple may indeed be utilizing the new technology.
This is a tipped leak what means I can't confirm if legit or not but there you have it... #iPhone8 pic.twitter.com/6OgASNUDNb

— OnLeaks (@OnLeaks) April 26, 2017
Other evidence
Earlier in the year, KGI Securities analyst Ming-Chi Kou, specifically mentioned that the new models will indeed be sporting the new technology.
This was then backed by a leaked schematic in April, which showed the back portion of the iPhone, which had a large pad believed to be a wireless charging antenna.
Just last week, a set of photos were leaked on Reddit, which showed the front and back panels of the upcoming new Iphone Models. The back panels, in particular, were apparently made of glass, which is the material that needs to be used for wireless charging to work.
All models will have it
The biggest news, however, was the fact that the back panels for the other models, namely the iPhone 7S and the 7S Plus were also made of glass.
This means that the high-end iPhone Edition may not be the only model that will be coming with the new feature.
Click to read more
You will watch a video to read the news
or