The upcoming flagship smartphone is rumored to launch by the end of the year.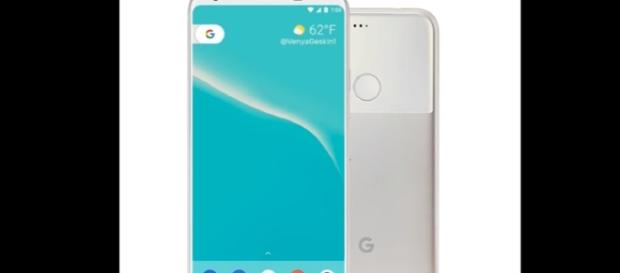 Google is currently preparing for its Pixel 2 Smartphone launch. With rumors and speculation circulating online, a Japanese blog (HTC Soku) seems to have spotted references to the Pixel 2 smartphone in the system files of the HTC U11 handset.
Specs and features
As pointed by several reports, references to Google Pixel 2 smartphones have been spotted on HTC U 11 handset's information page. There are two devices, codenamed 'S1' and 'M1' and on the basis of this information, it has been assumed that the Pixel smartphones might be manufactured by HTC.
Contrary to the prevailing reports that suggested that Google might be switching to LG in order to get their Pixel smartphone manufactured, this new piece of information seems to have clarified all the doubts.
However, there also might be a possibility whereby LG might manufacture one unit, perhaps the smaller one and HTC might manufacture the others.
This possibility brings clarity to another matter which suggests that a new Pixel 3 smartphone might be in the making and LG has been put in charge of it. Another doubt that has been cleared is the fact that Google will be manufacturing two Pixel smartphones this year.
Apart from this, it has been assumed that Google Pixel 2 devices will feature Edge Sense pressure sensitive chassis — similar to that which is available on HTC's smartphones. If this turns out to be true then the smartphone's response speed will be greatly improved.
There have been several reports in the past that suggest that Google might be planning on improving the upcoming Pixel's water-resistance feature.
Additionally, the smartphone is also expected to arrive with OLED display panels.
It is thought that just like Apple, Google too might be getting rid of the device's Headphone Jack. According to a report published by 9to5 Google, the search giant is apparently testing different designs that do not include the headphone jack. Therefore, we could probably safely assume that the Google Pixel 2 might not come with a headphone jack altogether. Value Walk pointed out that there's IP68 certification, "which means greater protection from dust and water, which could be why there's no audio jack."
Camera
When it comes to the camera of the upcoming Google Pixel 2 smartphone, there are speculations around that indicate that the smartphone might come with a 13MP rear unit. Although there were several leaks that claimed that Google might be experimenting with a dual rear camera setup, they were immediately put to rest when XDA-Developers posted the key details of the device.
Click to read more
and watch the video
or