Google may have canceled Pixel XL successor
Latest rumors indicate that Google has shelved the successor of its Pixel XL smartphone.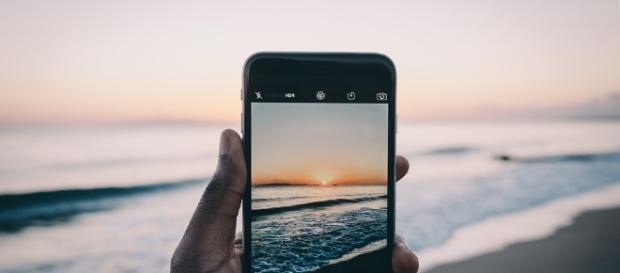 A few months ago, it was rumored that Google was developing not two but three new smartphones under the Pixel brand. Two out of those three smartphones were rumored to be direct successors of the Pixel and Pixel Xl smartphones, which were unveiled and released in 2016. The third rumored model was speculated to be bigger than the other two. All the three rumored Google smartphones were codenamed, Walleye, Muskie, and Taimen, respectively.
However, according to latest rumors, different sources familiar with the matter have stated that the company has canceled one of its Pixel smartphones.
Google cancels smartphone
It is speculated that the company has shelved the Pixel XL 2, which is codenamed "Muskie." The rumors have apparently be verified with many other sources and are highly likely they turn out to be true.
Thus the series will be getting two smartphones and not three, namely the "Walleye" and "Taimen."
This rumor falls in line with the benchmark listing of a Pixel device that was leaked last week. The GFXBench benchmark listing revealed specifications of a Google smartphone rumored to be Pixel XL 2. However, the listing showed that the smartphone has a bigger screen that the original. Now, the information makes sense as it was the third, larger model in development, codenamed "Taimen."
"Taimen" appears on benchmarking site
The benchmark listing revealed that the bigger model of Pixel XL codenamed "Taimen" sported a 5.6-inch display with a peculiar resolution of 2,560 x 1,312 pixels. If one converts the resolution, they will get the ratio 18:9, which is the same as that of the LG G6. Thus, it can be expected that the successor of Pixel XL could be slim and tall and may resemble the Samsung Galaxy S8, which sports an 18.5:9 aspect ratio.
The GFXBench listing also revealed that the rumored Pixel XL 2 was fueled by the latest Qualcomm Snapdragon 835 processor, which clocked at 2.4 GHz. Along with a powerful SoC, the rumored smartphone boasted 4 GB of RAM and an Adreno 540 GPU. The Google smartphone may apparently sport a native storage space of 128 GB apart from coming equipped with a 7-megapixel selfie snapper and 12-megapixel rear camera. The listing revealed that both the front and rear cameras came with 4K video recording capabilities.
Although the prototype ran on Android 7.1.1 Nougat operating system, it is highly likely that the smartphone will come equipped with the next version of Android, rumored to be Android O or Android Oreo. The scenario is a likely one as Google usually equips its own handsets with the new OS first.
Click to read more
and watch the video
or