Asus takes wraps off its 14-inch ZenBook 3 Deluxe
Asus has managed to successfully fit a 14-inch screen in a 13-inch laptop frame.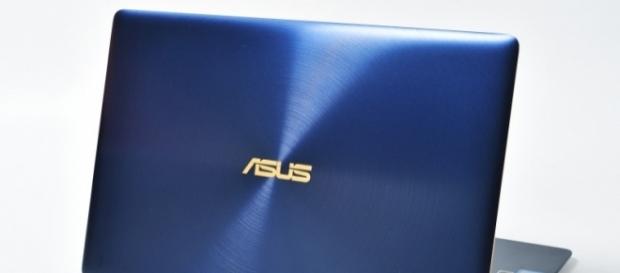 Asus showed off the ZenBook 3 Deluxe at this year's CES (Consumer Electronics Show) and Computex, and now, the hotly anticipated laptop has finally hit store shelves.
Specifications, price, availability and other details
Tech buffs can head straight to Asus' eShop and shell out $1,699 to get their hands on the ZenBook 3 Deluxe. Aside from the company's own website, the device is also up for grabs on Newegg, Amazon, and B&H.
The Taiwanese tech firm seems to have left no stone unturned in the bid to take on the likes of Apple's MacBook Pro and Microsoft's Surface Laptop. Let's delve straight into the details.
The latest ZenBook features a 14-inch LED display with 1920 x 1080p resolution.
It comes with a couple of Thunderbolt 3 USB-C ports and one USB 3.1 USB-C port.
Under the hood, the device packs 16GB of memory coupled with 512GB of storage capacity. An Intel seventh-generation Core i7 processor will be firing up the Zenbook 3 Deluxe, which runs Windows 10 Pro.
Other eye-catching features
The color palette offered by Asus is particularly eye-catching. The laptop is available in a blue-and-gold as well as a gray-and-yellow color pattern.
While it's good to see Asus making bold color choices, we'll have to wait to find out if the new laptop's low-resolution display can actually match strength with the retina displays offered by Apple. On the bright side, it does come with Thunderbolt ports; a feature that's missing in the new Surface Laptop.
With the ZenBook 3 Deluxe, Asus has successfully put a 14-inch display in a 13-inch laptop framework, which might have seemed unattainable a few years ago.
This also implies that the new ultraportable has a very thin bezel, 0.3-inches, to be precise, but probably not as thin as the Dell XPS 13.
Furthermore, Asus has sheathed the device's display with a layer of Corning Gorilla Glass 5, which is basically a crack-defiant material that's generally used on tablets and smartphones. Although it doesn't boast a touch panel, the device comes with a Full HD display.
Weighing in at 2.42 pounds, Asus' ZenBook 3 Deluxe is relatively heavier than the 12.5-inch ZenBook 3 which weighs in at 2 pounds. Both notebooks pack similar memory choices and processor.
Aside from the aforesaid 16GB memory capacity, the ZenBook 3 Deluxe is available in an 8GB memory configuration. The ZenBook, on the other hand, is only available with 16GB memory arrangement.
Moreover, the ZenBook 3 comes with more storage options than the ZenBook. The choices available include 512GB or 1TB PCIe SSDs, or a 256GB SATA SSD. It's worth noting that the PCIe interface is comparatively faster than the aged SATA one, thus bringing about increased throughput.
Click to read more
and watch the video
or