Apple challenges Facebook over message bots
iPhone 8 features a messenger that will likely challenge Facebook's messenger.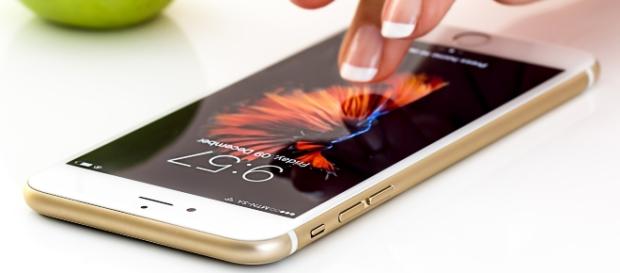 Apple is taking on top online corporations in a big way. First, the mega corporation is challenging Google and Amazon in the audio department with its Siri speakers. Next, Apple plans to develop a self-driving car to challenge companies like Google and Tesla. Now, it plans to challenge Facebook with a better message bot on the new iPhone 8 -- and a platform war over augmented reality is in the works.
iMessage sends about 200,000 messages a second
Computer World reported that Apple plans to challenge Facebook with a business messenger service comparable to Facebook's message bots. Apple announced that it would team up with Nuance to create a bot-based customer service ecosystem called Business Chat.
The new bot-based system won't appear until the release of iOS 11. The new system takes advantage of the work Apple did with AI-based intelligence. It allows users to contact brands with one tap, and the icon shows up in search results and other places as well.
This results in companies providing a new experience for customers and changes the way that customers interact with brands. Using an automated system that has a human-sounding bot allows companies to reduce call center volume by about 80 percent. Many companies will be tempted to use these systems even as some customers tend to resist the technology. The result of this automation is that it will decimate employment for call centers as the extra employees will no longer be necessary.
Augmented reality results in platform war
Tech Crunch reported that Facebook had a grand vision for augmented reality that would allow developers to develop apps and then distribute these apps with the augmented reality experience.
Although Facebook managed to previously develop a powerful gaming experience on desktop, it has never been able to do that on mobile. Apple challenges Facebook's options with apps because it controls the mobile operating system for its devices. Since Facebook relies on the iOS to develop apps for Apple devices, the company has to abide by Apple's rules.
This is one reason that Facebook failed to compete with Apple on mobile devices. Facebook tried to get around it by building HTML 5 games within its app, but the games didn't take advantage of the power of Apple's operating system. Now, Facebook may lose its ability to compete against Apple in the app market and fall behind in augmented reality because Facebook needs the company's iOS to operate its apps. In an attempt to get around this limitation, a platform war could ensue.
Click to read more
and watch the video
or