You can return your faulty Galaxy S8 and keep the free VR headset
Those encountering problems with the flagship smartphone will get to keep the VR headset even after returning the device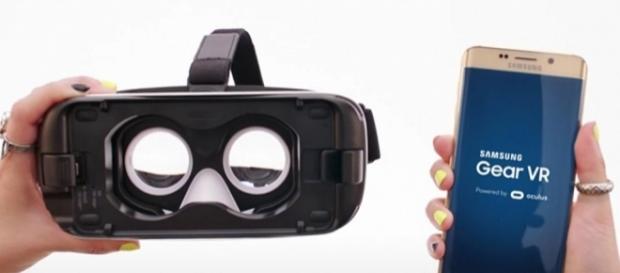 Samsung released their flagship device, the Galaxy S8 on April 21. It has been only a few weeks and various complaints about the premium device were reported by the users. Starting from the red tint issue, to the sudden reboot of the device made a few owners even return their device and ask for a replacement.
Owners can keep the VR headset along with the refund
However, Samsung has already released the Software Update, which was supposed to fix the red tint issue. A Galaxy S8 owner stated that though the device received the software update, it didn't actually fix the issue. The owner called up Samsung and requested a refund of the device, during which he was told that he could keep the Samsung VR headset, which he had pre-ordered with the device.
Samsung also stated that keeping the VR headset won't affect the refund. The user will receive the full amount as the refund while returning the flagship smartphone. The headset was given to the users as a gift when they pre-ordered the smartphone within a stipulated period.
Red tint issue update
After the red tint issue, Samsung released the software update to fix the problem. The update will allow the users adjust the color settings of the screen. T-Mobile will also be pushing out the update soon. The update weighs 13MB and must be downloaded via Wi-Fi. The update features the color optimization settings, which allows the users to reduce the red hue present in the display settings. The update is for Galaxy S8 and Galaxy S8+users.
After the update, users will notice a new slider, which would allow them to control the cool or warm settings of the device.
Users can get this option under the Advanced Settings for Display. Another slider allows the user to adjust the color balance of the screen.
Problems with the Samsung flagships
For the unfamiliar, the update was released to fix the red tint on the display, which was spotted by many users. Users also complained facing issues while using the wireless charging option. Many of them stated that the charger was not functioning properly, and kept on showing "charging paused."
Many owners of the handsets also complained that the device experienced a sudden reboot for no specific reason. Both Galaxy S8 and Galaxy S8+ users have stated that their flagship smartphones, restarted almost seven to eight times. Though the flagship smartphones come loaded with some exciting features, complaints like this can pose a serious threat for the company.