Weibo now has more users than its rival Twitter
The Chinese social network has just surpassed its American competitor in numbers of active monthly users, waiting to climb other peaks.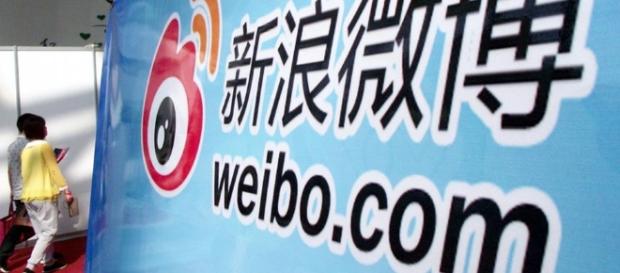 Some of you probably never heard of it, but this social networking site has just exceeded its American competitor Twitter in the number of users. In China, people are not on Twitter [VIDEO], they are on Weibo. As of now, Twitter has a huge number of monthly active users, but recently Weibo has topped the scale in its number of users. Similar to Facebook and Twitter, Weibo is one of the most popular sites in China, in use by over 30% of Internet users, with a market penetration similar to the United States Twitter.
Sina Corporation's Sina Weibo is the number one microblogging website in China. And as per latest updates, regarding its first quarter results, now the site has nearly 340 million active users every month.
This is a 30% increase over 2016. But above all, it is 12 million more users than Twitter, which peaks at 328 million.
The monopoly of the social network
Practically, Two factors mainly contribute to this success. At First is the population. As we all know China had a population of 1.3 billion by 2015. Weibo did not face much competition. Twitter, Facebook, YouTube, and others are stuck in the country. In order to get online, The Chinese people have a limited choice and Weibo quickly established itself as the favorite. Practical to become a web giant in just a few years, both nationally and internationally.
A case that rolls
On a daily basis, 154 million people use Weibo, a figure equivalent to Twitter statistics. And 91% of them connect via their smartphone. Weibo also looks profitable and strong.
In the first quarter of 2017, the Chinese social platform achieved a turnover of $199.2 million i.e., a 67% increase over the previous year. Not to mention the net profit of $46.9 million, a simple increase of 561% over last year.
Twitter users has declined
Twitter, for its part, has achieved $548 million in sales over the last three months. This may seem like a huge amount, but it is actually a decrease compared to the results of previous years. Not to mention the net loss reported by the United States social network Twitter of $61 million.
Weibo has not yet reached the top of the scale. China has nearly 731 million Internet users. Among them, 53% are already registered on Weibo, which means that 47% are still to be convinced to join the microblog. An interesting challenge for the social network is it can tackle in peace as long as its American rivals are banned from the Chinese Web.
Click to read more
and watch the video
or