Verizon rolling out Android 7.0 Nougat to LG K8 V
The carrier is pushing out the software update for its variant of the LG smartphone.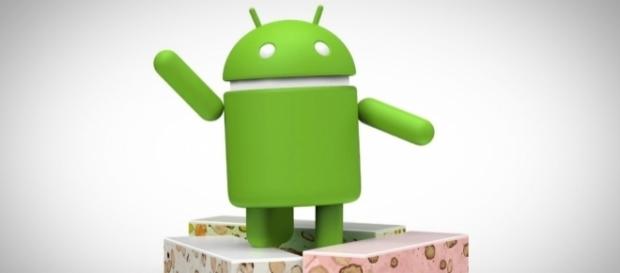 LG in collaboration with U.S. network carrier Verizon is bringing the Android 7.0 #Nougat update to LG K8 V. The mid-range LG handset was released on Verizon in 2016 and comes with Android 6.0 Marshmallow out of the box. On Wednesday, May 24, Verizon announced on its support pages that the Nougat update with firmware version VS50020a will make its way to LG K8 V.
Apart from this, the carrier also mentioned that the update will come with a newer security patch, but did not mention specifically which one it will be. The Verizon support page details all the key changes brought in by the Android N update.
The changes the update brings
The software update will bring improvements to the LG K8 V.
After the successful installation of the Android N update, deleted images will be stored in trash for seven days before being completely erased from the system. The update will allow the user to customize the device's icons, fonts, and color themes from one of the three available themes -- Black Bold, High Contrast, and Basic -- on the phone.
LG K8 V users will be able to access the Theme Menu directly from the Home Screen or from the Home Edit mode. Apart from these, the LG Download app is being replaced by the Google Downloads app, which provides additional filtering options such as filter by size, type, name and more. Custom Nougat changes like the multi-window or split view also makes its way to the smartphone.
In the updated LG K8 V smartphone, one can change the device setting with the help of Condition cards.
Faster navigation between settings screens has also been enabled. The user will now just have to swipe left at the top corner of the device to open the parent level settings screen. To quickly go back to the "Settings" screen, tap on the grey column placed on the right of the screen. The new update will enable a user to alter icon and font sizes through the slider control.
How to download and install the software update
A LG K8 V smartphone user can download and install the Nougat update using two different methods, namely the user-initiated over the air method or the server-initiated OTA method. In the user-initiated method, one will first need to go to the "Settings" Menu and select "About Phone" and then the "Software updates" option. Once the user enters the #Software Update panel, they need to tap on "Check for Update." If the available update shows up, click on "Download Now." Once the download finishes an on-screen pop-up will direct the user to install the update on the smartphone.
The server-initiated method is similar to the former, with the exception that the user will not have to prompt the download. Once the Android N update is available for the phone, it will start downloading automatically in the background. Once the download completes, the user will be notified about the installation process. #Android 70