'Pokémon GO' players to shut down streets for extravagant community events
Rate this title
Niantic has partnered with the John S. and James L. Knight Foundation to launch events that encourage users to check out their cities.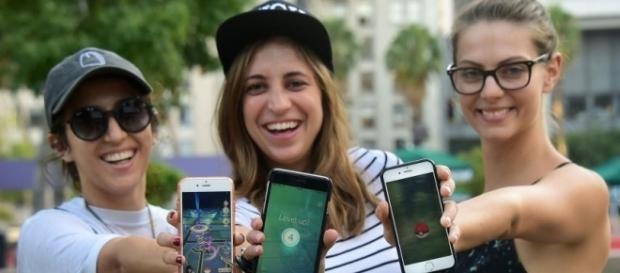 Niantic, Inc., creators of the hit augmented reality game "Pokémon GO," and the John S. and James L. Knight Foundation have created a multi-year partnership to encourage civic engagement in local communities around the U.S. The partnership will be the start of outdoor events that will allow players to explore specific routes and areas within cities that will feature PokeStops or gyms. During such events, rare Pokémon will be easier to find and capture and players will be given the opportunity to learn about historical sights and features as well.
Discover the great outdoors with 'Pokémon GO'
While Niantic has yet to announce a full List Of Cities to feature these collaborative outdoor activities, the promotion will kick-off on Saturday in Charlotte, North Carolina, as part of the city's Open Streets 704 event.
The event will take place Friday through Monday and will coincide with the timed in-game event where players will see a surge in grass type Pokémon on the game's servers. The company has announced that its latest "Pokémon GO" event will commence this weekend starting in the afternoon PDT on May 5. The event has been dubbed the Worldwide Bloom and will run throughout the weekend and finish on May 8.
Meanwhile, in a new blog post announcing the collaboration, Niantic said its major goal is to encourage users to take advantage of the beauty of their cities and local communities. "We founded Niantic to give people the chance to connect with the world around them using technology and games in innovative ways," said John Hanke, Niantic's CEO. "The partnership with The Knight Foundation is a great forum to explore how technology can drive civic engagement."
Gameplay tweaks and socialization galore
The Knight-sponsored events will temporarily shut down traffic to encourage people to utilize streets for socializing, walking, playing, dancing, bicycling and the like.
The announced series of events is a manifestation of Hanke's previous revelations, saying in an interview last year that the company will host large-scale social events in addition to gameplay tweaks.
Trainers will soon have a PVP combat and trading system, which may not use the Global Trade System at all. According to Niantic's senior product manager Tasuo Nomura, it "won't be through the internet." For it to work, there should be a specific proximity between players.
While both companies are bent on gathering "Pokémon GO" players outdoors, the debut event in Charlotte will be experimental, but there will be Pokémon-related content featured on the Open Streets 704 official route map. More details will be dropped by Niantic soon, including the full list of cities to host the collaborative initiative.
Click to read more
and watch the video
or