'Pokémon GO' trading system will require players to huddle up
Rate this title
You have to be near each other for 'Pokémon GO' trading feature to work.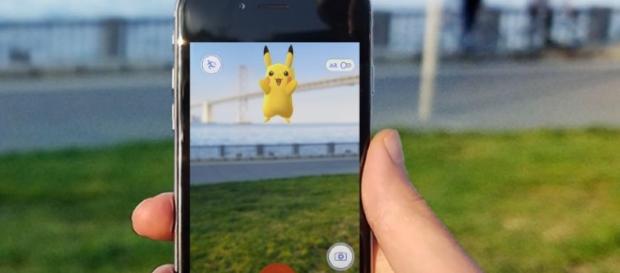 "Pokémon GO" trainers can now rejoice as Niantic's senior product manager Tasuo Nomura just confirmed at the recent Game Developers Conference that the popular mobile app would see a Trading System soon. CEO John Hanke failed to mention the much-awaited feature at the Mobile World Congress in Barcelona, but the new revelation by Nomura has sparked new enthusiasm for players worldwide. Additionally, the game's co-op gameplay is being called "top priority" as of the moment, according to Niantic.
What took Niantic so long to push the trading system?
When launched, the trading system will allow players to send and receive Pokémon by way of a global network that's called the Global Trade System.
Ever since "Pokémon GO" hit the mobile market and conquered the app charts in 2016, fans have frequently requested that Pokémon is exchanged with other players.
However, the idea of an in-game trading system has been shelved by Niantic to focus on gameplay issues, as well as enhance game mechanics. Furthermore, the regular launching of special events has made the feature a bit farfetched, the recent of which is the Pokémon Event, starring the adorable Party Hat Pikachu.
How the trading system will play out
Nomura's statement concludes that the system might not use the Global Trade System after all. According to the exec, it "won't be through the internet." For it to work, there should be a specific proximity between players.
A "Pokémon GO" trainer who's miles away won't be able to trade Pokémon with you, in simple terms.
Nomura said that the team wants to step away from the usual online game tendencies wherein virtual exchanges have become the norm. The upcoming trading feature is going to be proximity-based, which actually will make Niantic's vision of getting players play together – literally – become a reality.
Meanwhile, generous "Pokémon GO" experts over at The Silph Road promised players that they'd be working to plan out trade routes across continents, given the future trade capability would need in-person interaction. The trade routes are to be used by hardcore fans keen on owning region-exclusive Pokémon.
Click to read more
and watch the video
or