Mid-end Samsung Galaxy Wide 2, aka the 2017 Galaxy J7, officially launched
Rate this title
The Galaxy Wide, or the J7, handset line was originally launched by Samsung in 2015 to be a step down the from the Galaxy A-series models.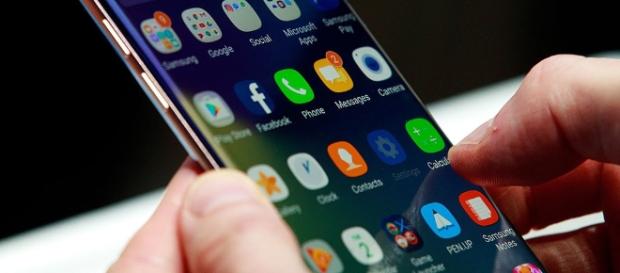 While most of the smartphone world's attention is currently still in the recently launched samsung galaxy S8 and Galaxy S8 Plus flagship, Samsung has now launched a brand new device catering to the low and mid-end market. The company recently launched the successor to last year's Galaxy Wide smartphone, which is appropriately called the Galaxy Wide 2.
Competing in the low-end market
Despite its dominance within the high-end smartphone market, Samsung is still pretty much a heavy contender in the low to the mid-end marketplace. The brand new model, which is also known as the 2017 Galaxy J7 outside of South Korea, will have the model number SM-J727S.
The Galaxy Wide, or the J7, handset line was originally launched by Samsung back in 2015. The handsets were meant to be a step down the from the mid to high-end Galaxy A-series models.
Hardware specs
The Samsung Galaxy Wide 2 features a 5.5-inch HD LCD display that has a 720 x 1280 pixel resolution. While the display may not have a full 1080p resolution, it is still very legible and colors still look bright. The display is covered by a 2.5D rounded glass, which adds to the device's overall aesthetics, making it look like a high-end device when compared to other phones in its price range.
Powering the Wide 2 is a 1.6 GHz Octa-core processor paired with 2 GB of RAM. The exact model of the processor is not yet known, but it could either be from Qualcomm or a Samsung-built Exynos unit. The device is offered with 16 GB of built-in memory, which is, fortunately, expandable up to 256 GB via an SD card slot.
As for the camera setup, the device comes with a 13-megapixel rear main camera with a f/1.9 aperture and LED flash. There is also a decent 5-megapixel camera up front. Similar to other mid-range smartphones, the device comes with a variety of connectivity features including 4G LTE with VoLTE, GPS, Bluetooth, and WiFi. Keeping the lights on will be a relatively decent 3,300 mAh battery that should be able to last for more than a day.
Price and availability
The Galaxy Wide 2 is currently available in South Korea and has been priced at just 297,000 Korean won or around $265. The device is currently not yet listed on Samsung's official website, but it should become available to order via the website in the coming days. Carriers from different parts of the world should also start to make the units available very soon either through a subscription contract or as an open-line no contract unit.
Click to read more
and watch the video
or