iOS 10.3 Jailbreak news: Clock starts for Pangu after latest Apple OS release
Rate this title
Apple Jailbreaking Community eager to see if Chinese hackers can walk the talk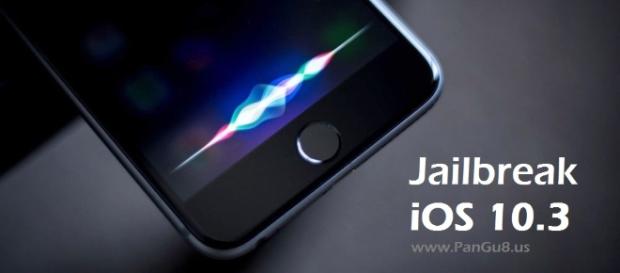 iOS 10.3 has been officially rolled out by Apple, and now the Apple Jailbreak Community wants to see if Chinese hacking group Pangu does have an iOS 10.3 jailbreak ready. Most are holding the group to their promise that a crack will be ready for deployment once the Cupertino company has come out with their latest OS offering.
As of this writing, nothing close to such has happened with Apple device owners getting a bit impatient. Considering it has been quite a while since a working iOS jailbreak came out, no one can really blame them. The last working crack was iOS 9.3.3.
Will Pangu release one or not?
The Apple Jailbreaking Community is skeptical on the possibility of seeing an updated iOS jailbreak with hackers failing to crack iOS 10.
The closest that came out was the one by Italian hacker Lucas Todesco though his version worked only on devices before the iPhone 7 series.
Despite Todesco's efforts, the Italian has opted to quit the iOS jailbreaking game. There are others who have tried to follow his lead, but none have so far become successful.
Hence, Pangu or even TaiG remain as the most logical groups to dip their hand in trying to crack the Apple code. Both have been known to do that in the past Apple mobile versions but have stumbled ever since iOS 10 came out.
Also, there is the history of Pangu to consider. Last year, they did showcase an iOS 10 crack at MOSET 2016, a breakthrough they were able to achieve using the beta versions of the series. Unfortunately, that showcased crack never saw the light of day with Apple successfully thwarting all jailbreaking attempts.
Could it be déjà vu?
Apple carefully monitoring hacker moves
Apple is expected to keep close tabs on Pangu's claims, wanting to see if there are indeed flaws which the Chinese hacking group has been able to exploit. The coming weeks will be critical for Apple device owners, particularly the ones who want a long overdue crack.
Pangu is aware that if ever their alleged iOS 10.3 crack comes out, its moment may be cut short. The Cupertino company has been on its feet with constant updates, immediately patching up loopholes once jailbreaking experts expose them.
If the Chinese hacking group fails to come out with a much-hyped Apple crack, the future of relying on iOS jailbreaks could be nearing extinction. Despite discoveries by security groups on breaches and bugs, it has become a mystery why jailbreakers have been left befuddled by the iOS 10 era.
Click to read more
and watch the video
or