Google acquires 'Rick and Morty' VR game creator, Owlchemy Labs
Google plans to work closely with Owlchemy Labs in order to develop the most engaging and immersive VR games possible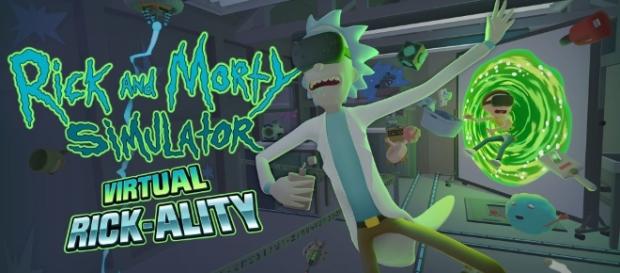 Google has been using its vast resources and network to expand its business to other sectors outside of its massive search engine. This time, the company seems to be interested in expanding into the virtual reality gaming space with its recent acquisition of the Texas-based studio, Owlchemy Labs.
The gaming studio is well known for their virtual reality titles, with the most recent one being "Rick & Morty: Virtual Rick-ality" that was released for the HTC Vive and the Oculus Rift last month.
Match made in heaven
In a statement released by Owlchemy Labs, the company expressed its excitement over the new partnership and is looking forward to the future it has in working with Google.
The studio is apparently planning to build some "awesome things" with the big tech firm. However, there were, unfortunately, no details that were shared regarding their actual plans.
Owlchemy Labs revealed that they would continue to move forward in creating "high-quality VR content" for different platforms, including the PlayStation VR, Oculus Touch, and the HTC Vive. With Google's vast resources, the studio should get things done faster and more efficiently that if they went at it alone.
Started out small
The studio itself was originally founded in 2010 by a team of just four people. The company now employs over 23 people in its office thanks to the success of its earlier games. Owlchemy Labs broke out into the VR gaming scene with their VR simulation game, "Job Simulator: The 2050 Archives."
The game was released last year for the HTC Vive, PlayStation VR, and Oculus Rift.
After receiving positive reviews from critics and gamers, the game won the "Best VR/AR Game" award at the 2017 Game Developers Conference. Other VR titles that were released by the studio includes "Jack Lumber" and "Dyscourse."
Google's vision for VR games
After acquiring the VR gaming studio, Google also released their own statement and expressed a similar excitement over the partnership. The company explained that they would be working closely with Owlchemy Labs in order to develop the most engaging and immersive games possible.
They will also be working on new types of interaction models across the different platforms with the goal of bringing to audiences the best VR experience. With the studio's vast experience in movement tracking and VR game development, both companies should be coming out with exciting new titles in the near future.