Best Buy reduces LG G6 price in the US to $288: should you buy the handset?
Rate this title
The Verizon locked LG G6 went on sale at Best Buy recently for prices as low as $288.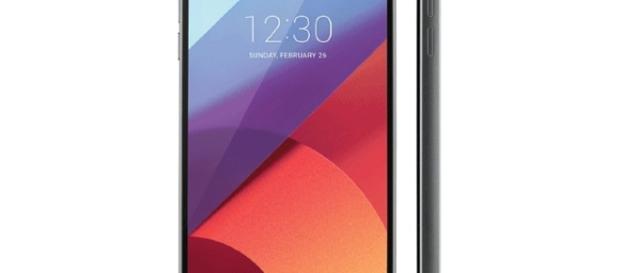 Let's face it; the LG G6 was overpriced when it was first launched in the market. The device could not compete against the Galaxy S8 and Galaxy S8+ devices, which has led to very poor sales for the company. Prices for the LG G6 at launch ranged from $600 to $720, while the featured heavy Galaxy S8 was priced at $750.
However, after the less-than-lukewarm response from fans, LG officials had no other option but to reduce the price to a more understandable one. Even this did not greatly improve the sales. Now, the device is being sold at Best Buy for even lower prices.
Best Buy deal
The deal is valid only on the Verizon locked LG G6 handsets.
Previously the Smartphone was priced at $28 per month for 24 months. However, in the Best Buy offer, the device is available for just $12 per month for 24 months.
The deal is available on both the black and silver color variants. However, users will only be able to pick up the 32 GB internal storage variant through this offer. With this deal, the price of the LG offeringcomes to $288, which is less than half the original price for the device.
Comparatively, the LG G6's current price in the Best Buy deal looks to be the lowest that it is ever going to get. For people who want premium features at relatively low prices, this is the best bet right now. The Galaxy S8 is currently priced at $750, even though it bears similar specs when compared to the LG handset. So, if one wants to get hold of premium handsets at low prices, then this Best Buy deal is the best bet.
LG G6 specs
The device sports a 5.7-inch Quad HD+ Full Vision Display with 2880 x 1440 pixels resolution. The screen features a wider-than-normal aspect ratio at 18:9 and 564ppi pixel density. Hardware wise, it boasts the Snapdragon 821 chipset, which is also present in the OnePlus 3T and Google Pixel devices. It also comes with an Adreno 530 GPU in tow.
There are two variants of the device with differing on-board storage capacity. One variant possesses 32 GB of internal storage along with 4 GB of RAM, while the other option includes 64 GB of onboard storage along with the same amount of RAM. The smartphone also houses a 3,300mAh battery. The LG device comes with 13 megapixel dual rear camera configuration along with a 5 megapixel selfie snapper. The device also supports Dolby Vision and Quick Charge 3.0. The Best Buy deal on LG G6 makes it very attractive, which can entice smartphone buyers to purchase the phone.
Click to read more
and watch the video
or