B&H offering free LG Watch Style with LG G6 purchase for $650
Ordering the LG G6 from B&H gets you the LG Watch Style smartwatch for free.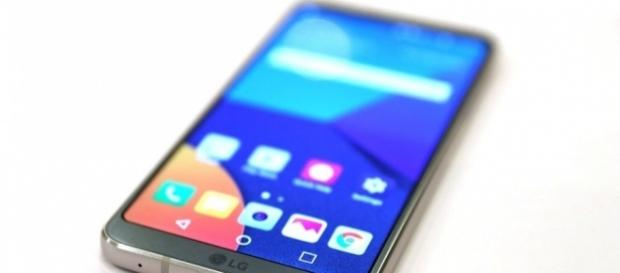 The #LG G6 hit the US shelves in April this year, and the smartphone was unveiled at the Mobile World Congress event in Barcelona in February. The flagship smartphone from the South Korean OEM is available from major network operators in the country, as well as retailers like Best Buy. Now the Android-powered smartphone is up for pre-order on retailer B&H as well. The retailer is also throwing in a freebie for consumers.
LG G6 B&H : price and deal
The LG G6 is originally priced at $979.99 on the LG site, but B&H is offering the handset along with the LG Watch Style for $649.99. The smartwatch is regularly priced at $279, which means that consumers can make massive savings thanks to the deal.
If one does the math, then you can save $579 courtesy the limited period promo.
The LG Watch Style is up for grabs in the Rose Gold option, whereas the retailer is offering the LG G6 in Platinum. B&H is offering the 32GB variant of the smartphone. As of now, no details about the shipping date for the device have been announced by the site.
Buyers can also choose from the two Square Trade protection plans. They can choose the one-year drop and spills protection plan, which is $75 deductible ($69.99). The second one is a two-year protection plan priced at $75 with a deductible ($99.99).
It is not known when the offer from the retailer will expire. The $649.99 price for the unlocked variant of the LG G6 is undoubtedly a steal. Add to this the free smartwatch and one would be foolish to miss out on the offer.
This variant will work with both GSM and CDMA carriers, and one need not worry about compatibility. Moreover, the retailer is not taking any taxes for people outside New York and New Jersey.
LG G6 specs and features
The flagship phone from the company is equipped with a massive 5.7 inch QHD+ display with a resolution of 2880 x 1440. The handset houses the older Qualcomm Snapdragon 821 CPU,and 4GB of RAM. The LG smartphone is 4G LTE capable.
Pricing on US carriers
Those willing to purchase the smartphone from AT&T have to pay $719.99. The carrier is offering the model in Ice Platinum and Black. T-Mobile is offering its variant for $650, which is at par with B&H's offer. Verizon customers can get hold of the LG G6 for $672. The B&H offer is for a stipulated time and those keen on buying the handset should pre-order the device before stocks run out. Will you pre-order the LG smartphone from B&H and take advantage of the deal? #B&H Photo LG G6 Preorder #LG G6 Deal