The new device will be called Essential Phone and will compete with big brands such as Apple and Samsung.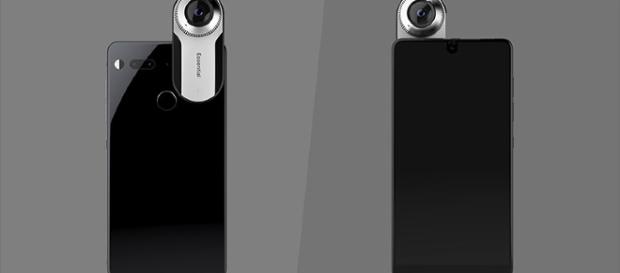 The founder of Android, the world's most popular mobile operating system, has introduced a new device named simply "phone" – the Essential Phone. Andy Rubin introduced the ambitious product at a time when Apple and Samsung continue to dominate the smartphone market. The retail cost of the phone is estimated to be $699. The gadget will be released in the U.S and will be accepted by major mobile carriers in the country.
I'll be interviewing Android creator @arubin about his new Essential phone, live at 6 pm PT at #Codecon. https://t.co/Kghk35uoOb via @Recode pic.twitter.com/25Z7al9zMC

— Walt Mossberg (@waltmossberg) May 30, 2017
Details of the new phone
In pictures released to the press, the phone looks large with no logo on its exterior.
Essential's new device is made of a ceramic and titanium body, unlike other phones which are made of aluminum. The product can thus stand out in a drop test and will not scratch. The phone comes with a camera that can click into the top. It also has a dual camera system, which means it can take better quality pictures during low light shots. There is a front 8-megapixel camera, while the back camera stands out at 13 megapixels. The device will come with Qualcomm 835 processor, 4GB of RAM, and 128GB of storage.
Other noticeable features of the phone are a fingerprint sensor, which is placed in the back. It will also run Google's mobile operating system, but it is not yet known what version that will be. The current Android version is Nougat 7, which was released on August 22nd last year. According to the company's website, the phone will be the thinnest dual camera system in the U.S market.
The Essential Phone will come in Black Moon, Pure White, Stellar Grey and Ocean Depths, and will be available for pre-order through the company's website from Tuesday the 30th. An additional accessory for the phone includes a 360-degree camera that will be bought for an extra $199.
It is not clear how the new phone will succeed in penetrating the smartphone consumer market, considering that global players such as Lenovo and LG are struggling – not to mention how quickly Nokia and BlackBerry lost their leadership positions. It is also not known where the phone is manufactured and the long-term goals of the company to compete and be profitable in an industry that is already proliferated and saturated with similar products.
A brief history of Andy Rubin
Andy was born in 1963; he is a computer programmer, engineer, and venture capitalist. He stopped working for Google in late 2014 after working there for eight years. He was nicknamed Android due to his love for robots. He has a degree in computer science, which he earned from Utica College, New York, in 1986.
He is an inventor and has been granted seventeen patents. He has worked for numerous companies – including Apple, as a manufacturing engineer, between 1989 and 1992. He co-founded Android in the year 2003 and worked at Google between 2005 and 2014. He is the founder of Essential Products.
Click to read more
and watch the video
or