Verizon's Samsung Galaxy S8 offers limited Bixby functionality
The Verizon Wireless variant of the Samsung flagships have limited support for Bixby.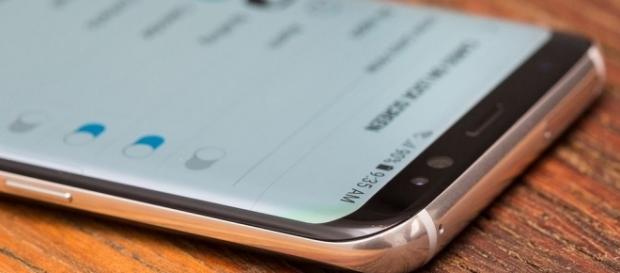 The Samsung Galaxy S8 and Galaxy S8+ smartphones have finally released on April 21. Fans have high hopes from the flagships, and if early reviews are to be believed, then it seems Samsung had managed to live up to the expectations. However, the devices lack optimization when it comes to one crucial feature, which was promised to customers – the Bixby assistant.
Samsung revealed just before the release that it would be unable to include all the promised features of Bixby upon release and that the AI would be updated over time to bring all the functionalities. However, following the release, users of the Verizon Wireless variant of the smartphones discovered that Bixby was unable to support some functions, which the other carrier locked Galaxy S8 and Galaxy S8+ devices could.
Bixby issues On Verizon variants of the smartphones
Just following the release of the Samsung handsets on Friday, April 21, Verizon users complained that their devices were unable to use the Amazon shopping function, which comes as part of Bixby's integration. For the uninitiated, Samsung promised fans that Bixby would allow them to scan an object or product using the rear camera of the smartphones. After this scan is performed, the AI would take the user to the corresponding Amazon page, which sold the item being scanned.
Do other carrier variants offer Bixby Vision support?
This nifty feature, dubbed Bixby Vision, although not a crucial functionality, is present in all other variants of the Galaxy S8 and Galaxy S8+ devices apart from the ones from Verizon. This feature is not limited to just shopping, as the developers claim that through it people can scan any random object in the world and be presented with accurate information.
Bixby is also able to translate any text being scanned to the user's preferred language using the Google Translate feature.
Verizon confirms limited functionality
Verizon confirmed that for the time being, the Amazon shopping feature is unavailable on all Galaxy S8 and Galaxy S8+ devices tied to the carrier. However, officials have stated that they are working to ensure that the feature gets incorporated as soon as possible. The feature is, however, available on the Amazon app and interested users can utilize it through the app itself.
The assistant is already a work-in-progress feature, which has been integrated into the new flagship devices by Samsung in its incomplete state. Many of the features like voice activation and control are currently unavailable. The lack of the Vision feature in carrier's models now makes the AI even more useless to consumers. However, per the assurance from the network operator, the feature may soon make its way into its variants of the 2017 Samsung flagships.
Click to read more
and watch the video
or