'The Caligula Effect' Deluxe Edition available in North America in May
The game can be downloaded digitally and will be available in North America on May 2, including additional benefits.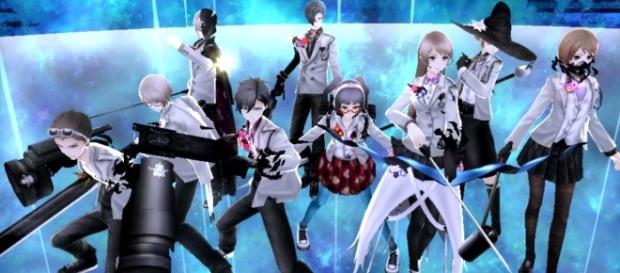 Atlus recently announced their upcoming game entitled "The Caligula Effect" that will be released digitally on May 2 this year. This RPG game features deluxe version that will be available on the same date. In addition, the price will be $39.99 and it includes a swimsuit as part of the downloadable content (DLC), a digital copy of the game, and a PS Vita theme with 19 avatars. The platforms will be on the PlayStation Vita. Hopefully, some ports will be taken into consideration by Atlus as well.
Players will say that "The Caligula Effect" interface and gameplay are slightly similar to "Persona" and the "Fate Extra" series because of its design and overall system.
However, the new thing about this game is the battle system, which will be different from the two mentioned. The story revolves around students from Kishimai High School enjoying a perfect life by attending daily classes. However, this "perfect life" is nothing but a lie, which is later discovered by the students. The fake world was created by the virtual idol.
Escaping the 'digital prison'
Now, the main goal in the game is to escape this digital prison and live in reality. "The Caligula Effect" is also a dark-themed game that will not be only focusing on the brighter sides of RPG but also its darker side. The group named "Go-Home Club" are doing their best to break free from the grasp of the virtual idol and escape the fabricated world named "Mobius." But then, they are faced with brainwashed fellow students that will hinder them from progressing further with their goals.
Hundreds of NPCs, more than a hundred skills, and more
Furthermore, numerous RPG elements are incorporated in "The Caligula Effect" such as the number system displayed for damage inflicted and received. Along with its storyline and interface, the overall impact is excellent to make this game worthy to play. In Japan, the game garnered numerous reviews and the Japanese have mixed feelings toward it. Songs from famous musicians are infused with it as well including OSTER project, 40mP, cosMo@Bousou-P, 164, and more. Moreover, there are more skills and NPCs to team up with, and a unique battle system. Here is the trailer that was released last month:
The future of RPG games is bright and more will come from Atlus. "The Caligula Effect" may have the PlayStation Vita as its platform, but Atlus may port this to PC in the future.
Click to read more
and watch the video
or