PlayStation Vita 2 patent leaks: Don't expect new system any time soon
The PlayStation Portable system appears dead in the water, but a new patent leak suggest Sony might be planning a comeback.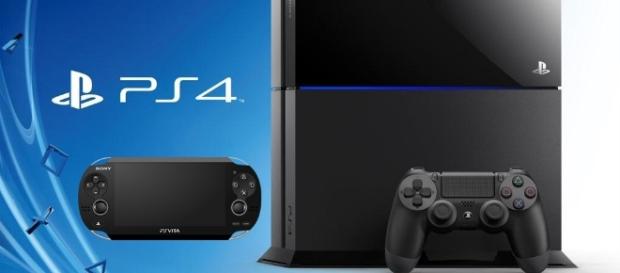 With the Nintendo Switch release drawing close, one has to wonder what is that Microsoft and Sony are planning to combat this new device. At the moment, Microsoft is focused on bringing Project Scorpio to market, and as for Sony, well, it would seem as if the company is working on a newer version of the Playstation Portable.
It's been five years since the release of the PlayStation Vita, a device that is barely getting any support at all, especially from Sony itself. The system didn't go on to gain the same success as the Nintendo 3DS, which is a good reason for Sony to drop out of the handheld market for good.
That doesn't seem to be the case after a patented design was recently released to the web.
Apparently, this design is that of the PlayStation Vita 2, and guess what? It looks similar to the design of the Nintendo Switch, which is not a bad thing.
The patent outlines a portable gaming device with controllers on each side. The controllers look similar to the JoyConsfound on the Nintendo Switch, and most importantly, it would seem as if they can be removed and replaced.
Is the Vita 2 capable of attaching to a TV?
Seeing as the Nintendo Switch comes with the option via the system's dock to connect to a bigger screen, folks are wondering if the Vita 2 will feature the same ability. Well, the patent did not say whether this is the case.
It might not come with this feature since the PlayStation 4 is designed for the living room. Sony might not need to have two competing products on the market.
Will there be a new PlayStation Vita in the future?
Nothing much is known in regards to plans by Sony to release a new mobile gaming system in the near future. However, a report from Eurogamer back in 2015, suggest Sony is not planning to release a new Vita anytime soon.
The reason for this is due to President of Sony's Worldwide Studio, Shuhei Yoshida, believing that free-to-play games control mobile gaming, and that's not something Sony wants to get involved with right now.
"People have mobile phones, and it's so easy to play games on smartphones...and many games on smartphones are free, or free to start," according to Yoshida
"I hope, like many of you, that this culture of playing portable games continues but the climate is not healthy for now because of the huge dominance of mobile gaming.," Yoshida went on to add.
Gamers must now take the wait and see approach.
Click to read more
and watch the video
or