Samsung Galaxy S8 news: SD card-related issues forcing flagship reboots
Forced Samsung Galaxy S8 reboots leaving customers frustrated, offered refunds or replacements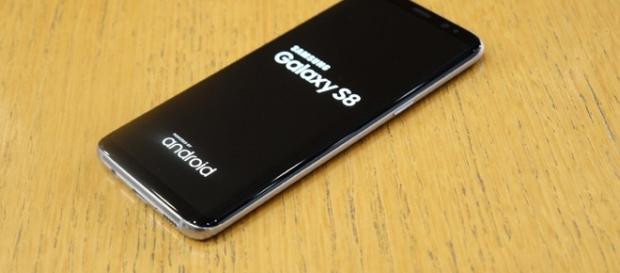 The samsung galaxy s8 may not be the exploding type, but functionality has been severely hampered. Following the celebrated red screen issue, some unit owners are now complaining about forced restarts. Worse, some units are no longer turning on.
The actual cause of the problem has yet to be explained by Samsung though there are claims that it could be tied to the Samsung Galaxy S8's Sd Card. The reason for this is an error message that they get each time the device restarts.
The cryptic message after Samsung Galaxy S8 reboots
According to some users, they get the message "Transfer files to SD card" each time their units restart on its own. Some have tried to move the apps to the SD card, but the restarting issue remains.
Most still continue to get the notifications even when the SD card has no files on it.
A factory reset reportedly helped for some though it is something that needs to be done time and again if the phone still powers on. Some have been unlucky, ending up with a Galaxy S8 that no longer turns on and technically bricked.
Samsung's recommendation
Samsung is apparently aware of the issue, but their suggested course of action leaves a lot to be desired. That includes bringing the phones for repair or returning them for a refund. Swapping them with a new Galaxy S8 is also available though most may end up with the same problem.
With the SD card singled out as the culprit, a recourse could be to take it out for now until a fix is rolled out. Unfortunately, even the removal of an SD card fails to resolve the matter with the reboot cycle sufficing.
A patch to address the problem is likely though Samsung has not given a clue on when it would roll out. The problem, minor as it may seem, somehow taints the flagship deemed to restore some sanity to the Samsung smartphone circus.
Most know about the problems caused by the Samsung Galaxy Note 7 last year, one that resulted in losses. Incidentally, the controversial phablet will be returning in July as refurbished units in what could be an effort to curb losses.
Either way, the Samsung Galaxy S8, and S8+ are the new stars of the show. But somehow, Samsung may have overlooked certain parts of the latest devices. Hopefully, this is merely another software issue rather than the hardware. If it is the latter, returned units could result in another round of losses and significantly hurt the credibility of the Korean electronics giant.
Click to read more
and watch the video
or