'Rick and Morty' has a VR game set for 4/20 celebration
'Rick and Morty: Virtual Rick-ality' is an upcoming virtual reality game based on the animated show 'Rick and Morty.'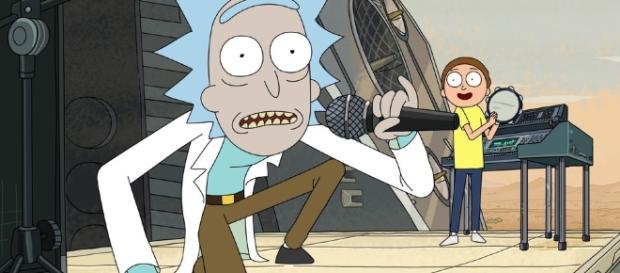 "Rick and Morty" fans, you've got less than a week to get ready for the series' debut in the virtual realm. Owlchemy Labs and Adult Swim, the studio responsible for mobile hit "Snuggle Truck" and Vive launch title "Job Simulator," officially announced that the highly anticipated VR-title, "Rick and Morty: Virtual Rick-ality," will arrive April 20 (4/20, of course) for the Oculus Rift and HTC Vive.
The upcoming game lets players experience being one of Rick's clones and will take them to an adventure like no other. Based off of the Adult Swim animated show, "Rick and Morty: Virtual Rick-ality" will contain puzzles, plumbuses, portals and more and is voiced by talents from the actual show.
Also on board is co-creator of the series Justin Roiland, who contributed to the game's development.
Immortalized in VR
Fans of the show are already calling "Virtual Rick-ality" is just the first of the many updates arriving soon. The series had its first episode for Season 3 on April Fool's Day, and the rest is expected to be shown this summer.
The game was originally announced in July 2016 and Adult Swim released a brief video teaser showcasing the title's gameplay. "The game takes place in Rick's garage," Owlchemy's Alex Schwartz said in an interview with Polygon. "Rick's garage is filled with tons of stuff to play with. Chemistry sets and just boxes of things on the shelves. Elements from the show. It's fully crammed in there."
A real kick for fans
While the game has long been anticipated by fans, it's actually not the first VR title Roiland and Owlchemy ventured into.
Both also helmed "Job Simulator," a VR game where players are put into common jobs, only, it's exaggerated into a comical level.
Another game based off of the popular TV series is "Pocket Mortys," which is exactly as its name suggest – Pokémon-inspired. However, there's still more to come, given Roiland and Tanya Watson of Epic Games built their own lab, Squanchtendo, last year. The new studio was quick to release its first VR title, "Accounting," last fall.
Roiland is set to bring the best of the TV series to the VR game, Schwartz revealed in the same interview. He added that the game is one of the funniest things he ever saw Roiland did, describing the development stage as "super fun." The work flow has been fully collaborative. Owlchemy Labs writes the first draft of the dialog and even records scratch vocal performances to send over to Roiland.
Out next week, the upcoming VR game is priced $29.99.
Click to read more
and watch the video
or