Nintendo Switch is having bending issues
The Nintendo Switch apparently bends after a prolonged use while on docked TV mode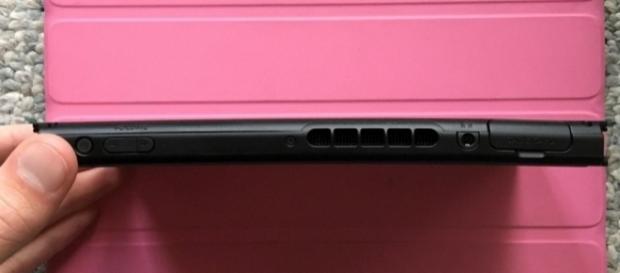 The #Nintendo Switch is having an unsteady start as new issues of the hybrid console have been reported. After a prolonged use while on docked #Tv Mode, the tablet apparently bends due to the heat it generates.
The latest Nintendo Switch problem
A Reddit user named "_NSR" commented on a thread that their device bent after being used for long periods of time while on docked TV mode. He stated, "It does get very hot, considering how small the system is and it is outputting breath of the wild for long periods of time on a big screen, it may be too much for it to handle," Wccftech has reported. The user claimed that he spent about 50 hours playing with the console.
It is speculated that the handheld console gets hot enough while on dock mode that internal components become more likely to expand. Nintendo is reportedly repairing affected consoles, although the company has not commented on the issue. In addition, the bending issues of the device do not seem to affect its performance.
The Switch's bending issues is not yet known whether it's isolated or not, however, if there is a major flaw in its design or cooling mechanism, there is a possibility that the problem will continue.
Other Switch problems
A few days after the release of the Switch, users have reported issues with their Joy-Con controllers such as responding intermittently, losing connection with the console and characters in their game are moving on their own and not responding correctly.
Some users reported that the problem occurs when the player is several feet from the console and has an obstruction like the player's leg while the controllers are being held on their lap.
Nintendo's solution
As a solution, Nintendo advises not to put the Switch behind a TV, near an aquarium or near another wireless device such as wireless speakers. The company explained that these factors may disrupt the signal that the console sends to its Joy-Con controllers. It was also advised that the console should be at a shorter distance from the controllers. #The Switch