iPhone 8 protective cover image leaks, no Touch ID at the back
The supposed transparent casing for the next-gen iPhone 8 has leaked online.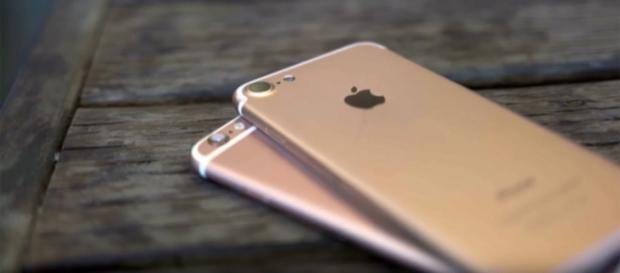 A new leak has surfaced online pertaining to Apple's tenth-anniversary smartphone dubbed iPhone 8 or iPhone X. This time leakster KK Leaks has shared the image of an alleged protective casing of the new iPhone. However, the veracity of the image is circumspect, so it is advisable to take the rumor with a pinch of salt.
Rumors are rife that Apple would be launching not one but three iPhones this September. Along with the launch of the iPhone X, the Cupertino-based company may also launch the successor of the current flagships. While leaks and rumors state that the new iPhone would be dubbed iPhone 8 or iPhone X, the other two smartphones being hinted at are supposedly the iPhone 7s and iPhone 7s Plus.
Protective case of new iPhone leaked
KK Leaks took to Twitter to share the image of a protective casing rumored to be for the iPhone 8. The casing is transparent and shows an opening on the top left for the vertically aligned dual-camera setup. The camera opening in the case confirms previous rumors, which hinted that the new iPhone would be housing a vertical lined dual camera with a LED flash in between.
#iphone8 housing!!!! How about this? pic.twitter.com/9I62sFrPMu

— KK Sneak Leaks (@kksneakleaks) April 28, 2017
Unfortunately, the leaked picture of the case does not show any opening for the Touch ID at the back. Moreover, there is no opening for any headphone jack either. Thus, it can be assumed that Apple would be continuing its wireless headphone policy with the new iPhone models as well.
However, one can see a slit at the bottom of the case and can safely assume it is for charging purposes.
Previous schematic leaks pertaining to iPhone 8 had shown a large circular area at the back of the handset, purportedly for wireless charging. The new leaked image of the protective casing, however, does not show any such opening on the rear panel of the smartphone. The length and width of the upcoming iPhone also cannot be guessed in the absence of a measuring scale, give the picture of the case has been taken from a slanted angle.
Legitimacy of the picture
The legitimacy of the casing is highly doubtable as it is too early for case manufacturers to get the exact physical specification of the smartphone in hand and that too for an Apple flagship. Moreover, from the production point of view, it is too early for the handset to go into production. Rumors are rife that Apple is facing trouble in incorporating the Touch ID in the handset and, therefore, it is unlikely that the company has manufactured any final unit.
Apple's Touch ID woes
Rumors suggest that Apple is facing trouble with the placement of the Touch ID. Some rumors state that the fingerprint scanner would be located underneath the display of the phone, while some leaked schematics point at the Touch ID being moved to device's rear. However, one has to wait till September to see how Apple tackles the Touch ID problem. #iPhone 8 leaks #iPhone 8 protective casing leak #Apple iPhone 8 case leaks