Instagram's photo-sharing skyrockets in growth and for business brands
Rate this title
Since 2011, Instagram has become the fastest-growing social network to date.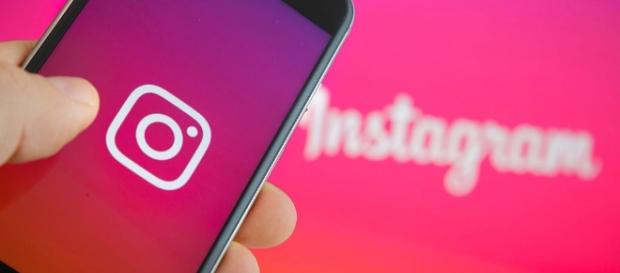 The mobile photo-sharing service and social network reached a new milestone. Instagram announced that its active monthly advertiser count reached one million and grew more than five times in February compared to a year ago.
As of December 2016, the platform accomplished 600 million monthly active users (MAU), and about 80 percent of those total users follow a business.
The social channel Instagram has come a long way since 2011. It has not only become a force to be reckoned with but a very popular destination for brands and businesses to target their customers.
Since starting their push to offer business accounts last year, it has armed users on the social site to gain plenty of insights.
This included the ability to analyze their followers and posts. It is estimated that there are 8 million business profiles.
Notable brand insights and additional metrics
Specifically, Instagram has become an important platform for brands in the United Kingdom (UK). The social media analytics and benchmarking tool, Quintly, released data on how brands are harnessing engagement and success with registered users.
So, what are the ten most recognized brands in the UK? The data compiled was for the following: BBC News, Aston Martin, Bentley Motors, Rolls-Royce, Land Rover, Burberry, Primark, Alexander McQueen, Jaguar, and Stella McCartney.
Out this group of brands, the BBC has taken a different approach to drawing engagement. The type of content BBC likes to share with its audience is video.
It is a very different approach, but keeping in mind, they are a media brand.
Their posts are a combination of scientific discoveries, wildlife nature shots, current affairs, etc. Out of the 477 posts, the BBC created 410 were video-dedicated posts. It is a very stark comparison when you look at the other UK brands.
For example, Primark posted 511 posts, and 478 of them were images; it only posted 33 videos. But it does not mean this a wrong approach. Given the focus of the brand, they may be better off sharing photos than video. The BBC might just have more resources dedicated to video editing and offering more depth content.
One of the hallmarks of Instagram for a long time had been the use of filters. Essentially changing the color appearance as it turns out it is advisable not to use them anymore. What works for a brand is telling a compelling and authentic story. So adding a color to a photo just might take away the realism effect.
We just published our new analysis: 10 most-liked UK brands on Instagram https://t.co/23EZLqxZmq #analytics #UK #socialmedia

— quintly (@quintly) March 31, 2017
Instagram exploding in influencer marketing
The parent company of Instagram, Facebook, made a leap forward when it acquired the company.
Since then the company has never looked back. A Mediakix infographic revealed the social media networking channel added 100 million users. It has now over 600 million global users, and 80 percent come from outside of the United States (U.S).
It is estimated the influencer marketing reach could attain $2 billion by the year 2019. If you combine the user reach of Facebook, the statistics are beyond imaginable.
Takeaways and Conclusions
With these latest results, the platform is on the rise with user growth and a number of businesses active on the social network.
There are plenty of lessons to be learned on just how brands from the UK have embraced the power of this social networking site. It not only offers businesses tons of opportunities to plug their ads, but they connect in unique ways with their targeted audiences.
It will be interesting to see where Instagram´s business and user growth will be in six months from now.
The functionality and features are just one part of the story. Conveying content that is actionable, meaningful and relevant is what will set a brand apart time and time again.
Click to read more
and watch the video
or