'Friday the 13th:The Game' set for release on May but without single-player mode
The Kickstarter funded game will finally be released featuring killer Jason Voorhees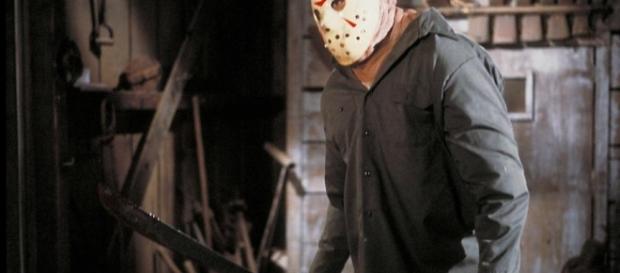 Gamers had been looking forward to the arrival of the "Friday the 13th: The Game." It is noted that the game's release was delayed to 2017, but new reports reveal a new version date which will no doubt excite fans.
Reports indicate that the game will be launching with only a few contents like a lacking campaign and only three maps. Players can choose their desired map which includes Camp Crystal Lake, Higgins Haven, and Packanack Lodge. But despite this, many are still excited about the game version of the horror film, "The Friday the 13th."
Game campaigns at launching
"Friday the 13th: The Game" will be available for PS4, Xbox One, and PC on May 26.
The Kick-starter-funded game comes as a digital game on the console mentioned above. During the launching, it will only feature the multiplayer mode wherein one will play as killer Jason Voorhees while seven others are camp counselors who will try to survive from Jason's hands.
Although the game is originally an asymmetrical multiplayer experience, it is good news that it will offer the game as a single player. With this feature, it will become a complete game.
For those who are waiting for the game's single-player mode, it will be added to the game as a free update this summer. Details about the single-player campaign are not yet known as of this moment, but many are expecting that more information about it will be revealed shortly after the game's debut this May.
While some gamers will think that it is enough it to be multiplayer because it is based on the film where people are trying to survive, there may be some fans who will wait for the single-player update before purchasing it. But then, the positive side is that gamers don't need to wait that long for the update to arrive.
About the game
"Friday the 13th: The Game" is based on the horror film featuring a machete-wielding killer. The game, which utilizes Unreal Engine, is funded by Kickstarter and BackerKit raising about $2.1 million making it the 114th most successful crowdfunded project.
The semi-open world third-person survival game is set in a period in the mid-1980s just like the film where it is based. It is set in a fictional Camp Crystal Lake, but players can choose two other maps for the game. What makes the game fun is that you can play it with seven other friends. Unlike the movie, it is harder to escape Jason this time because of his heightened hearing and vision, and he is also able to teleport to different places. Apparently, it is hard to defeat Jason, but it is possible with teamwork.
Click to read more
and watch the video
or