'Friday the 13th: The Game' release date confirmed for May 26
Rate this title
Gear up to wind your way through Crystal camp as the game released in end May.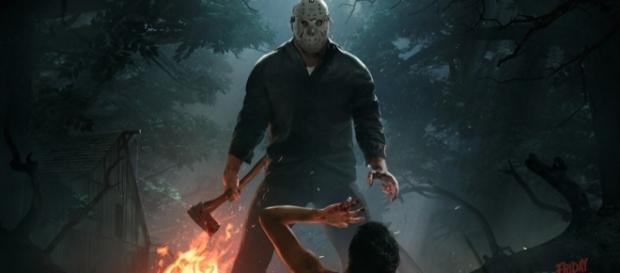 Good news for "Friday the 13th" fans, as the video game for the franchise finally has a release date. The gory, hide and seek game – which is based on the film franchise by the same name – has been under development for some time. Gun Media studio has announced that the game will release on the PC, PS4, and Xbox One on May 26.
May 26 release
The developers had to start a Kickstarter page to gather enough funding for the game. Fans of the series have been waiting in anticipation for some news about the project. The game was originally supposed to release in October 2016. However, developers IllFonic studios decided to postpone the date to 2017 to add fan-requested features in the game.
Back in 2015, the developers started the Kickstarter project which managed to raise around $820,000. So, IllFonic along with Gun Media began working on "Friday the 13th: The Game." Initially, the game was set as purely a multiplayer oriented project. However, fans also demanded a single player campaign and the developers had no choice but to start working on the single player mode as well. This method will not be available at launch but will make its way into the game sometime during the summer.
Gameplay details
"Friday the 13th: The Game" will feature an asymmetrical multiplayer mode, which will pit seven players as Camp Crystal Lake counselors against one player who will take control of Jason Voorhees, the main antagonist of the franchise. The game will be set in the mid-1980's and will feature a semi-open world map.
The gamers controlling counselors will have to survive Jason's attacks and not get killed within a stipulated amount of time or escape the camp altogether to win the round. On the other hand, the gamer controlling Jason has only one objective that of killing each of the seven counselors in each map before time runs out. Teaser videos of the game show Jason having enhanced super abilities such as heightened hearing and vision. The players controlling Jason can also teleport to any part of the map that they desire.
Retail version in development?
Actor Kane Hodder has performed the motion capture scenes for the brutal serial killer Jason, in "Friday the 13th: The Game." Harry Manfredini, who composed the original scores for almost all the "Friday the 13th" films has also been roped in for the game to provide the music score. The presence of original cast members will likely increase the similarity between the mood in the films and the game.
Only the digital version of the game will be released on May 26. The player can get it for just $40. A retail version is also under development and will be released later. PlayStation Plus or Xbox Live subscriptions will, unfortunately, be needed to play the game in PS4 and Xbox One, respectively.
Click to read more
and watch the video
or