'Final Fantasy XV' April update to bring luxury weapons & stable frame rate
On April 27, another update will roll out for "Final Fantasy XV" which will fix the issue on botched PS 4 Pro 60 FPS and introduce new timed quest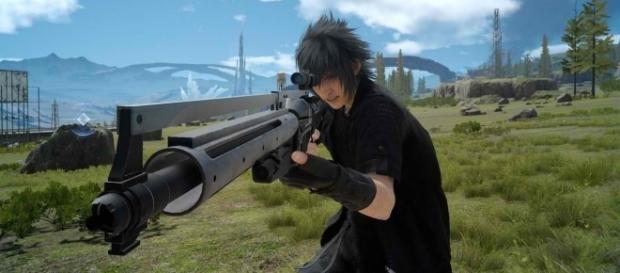 On April 27, Square Enix will roll out another update for the fan-favorite "Final Fantasy XV." This information came from a Japanese website, which further claims that the update will feature a fresh system to patch the botched PS4 Pro 60 FPS and a timed quest among others.
Update contents
The April Update reportedly will introduce a new PlayStation 4 Pro mode, specifically referring to the stable frame rate mode. According to Gamer.ne.jp, it will also have tweaks about text interface and a new timed quest loaded with monsters and unique rewards.
Apart from those, a fresh Regalia sticker and a new soundtrack will be included in the upcoming patch.
The incoming update will focus mainly on the improvement of the game's system, but regarding massive expansions [VIDEO], nothing is included right now.
Stable Mode
It can be recalled that patch 1.05 released somewhere in February booted out the locked FPS mode of the game for players using the PlayStation 4 Pro platform. Instead, they replaced it with a variable frame-rate mode, which met issues from gamers due to its instability. While the change enabled gamers to play at a higher FPS, the inconsistency not only annoys players but also distract them, especially during battles. As revealed, this latest update will try to solve this issue.
Text Interface tweaks
Aside from the stable frame rate mode, the April update will roll out changes in the text of the game. According to several reports, users will be able to enlarge menu screen size as well as subtitles.
Another timed quest
The next "Final Fantasy XV" April update will also feature timed quest. This addition will showcase monsters that can only be exclusively found in this update. The monsters appear like a massive alive tree creature with towering heights hovering over Prince Noctis and friends.
Upon defeating these unique and strange looking monsters in the timed quest, players will be rewarded with extravagant or luxury weapons. The sad thing is no details about these luxury weapons were revealed yet. Moreover, the timed quest will also introduce a leaderboard.
Other updates
The upcoming April update in "Final Fantasy XV" will also roll out cosmetic contents that will not affect the gameplay. Aside from the stable frame rate mode, and timed quest, a new sound track on the music player, will also be introduced. Also, a new sticker for Regalia will also be launched. Square Enix has not yet confirmed nor denied any of this recently revealed information.
Click to read more
and watch the video
or