Boxing kangaroo Roger Jr. to be removed from 'Tekken 7' due to PETA pressure
Roger Jr., who is a genetically engineered boxing kangaroo, will be removed from the game when it is released in western territories.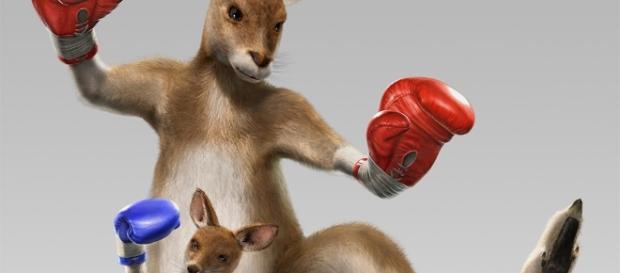 In a preventive measure to avoid a possible backlash from Animal Rights Activists and groups, Bandai has now revealed that they will be removing one character from the upcoming western release of its highly popular fighting video game, "Tekken 7." Roger Jr., who is a genetically engineered boxing kangaroo, will be removed from the game when it is released in other territories outside of Japan.
Viral video backlash
In an interview with the game's executive producer, Katsuhiro Harada, it was revealed that the decision to remove Roger Jr. was apparently instigated by the events that had unfolded after a video of a man punching a kangaroo had gone viral. The video, which originated from Australia, showed a New South Wales man punching a kangaroo to protect his dog. The marsupial held the man's dog in a headlock, which prompted the man to attack the kangaroo so that it would let go of his pet.
Preventive measure
Katsuhiro revealed that the video had caused a lot of outrage from animal rights activists. The producer explained that even if a vast majority of the activist don't really play their games, they might hear about it in some form. Having a game with a kangaroo being punched and abused may instigate a lot of complaints. It could very well go out of hand and may cause a lot of problems down the line.
People for the Ethical Treatment of Animals (PETA) may be the first to launch its complaint if Roger Jr. will still be included in the game's western version. The recent controversy revolving the viral video may have heightened the sensitivity of activist, which is why Bandai likely decided on its particular course of action. Roger Jr., who is the son of Roger from "Tekken 2," first appeared in "Tekken 5" to replace the raptor-like fighter Alex.
Reaction from fans
Several fans of the "Tekken" franchise immediately went to social media to react to the decision. Some fans viewed the decision as overkill. Fighting animals within the franchise have been present since it first came out back in 1994. The original game even included a fighting bear called Kuma. Interestingly, Kuma will not be removed and will be included in the upcoming western version.
SERIOUSLY? #gamergate

'Animal activists' get boxing kangaroo Roger Jr removed from western Tekken 7 https://t.co/YmeucEu9uz

— Kukuruyo (@kukuruyo) April 27, 2017
This needs to stop. @Peta cares more about virtual animals THAT AREN'T REAL than the animals it euthanizes daily.https://t.co/4Vx047fQ3J

— Bastendorf, Game Dev (@BastendorfGames) April 27, 2017
Finally coming to the west
"Tekken 7" was originally released in Japanese arcades back in March 2015.
After numerous requests for a console version, Bandai Namco finally gave in and announced that they will be porting the game for the PlayStation 4, Xbox One, and Windows PC. The console versions are expected to be released in June.
Click to read more
and watch the video
or