Crisis after Galaxy Note 7 - Samsung is extremely careful before the launch of S8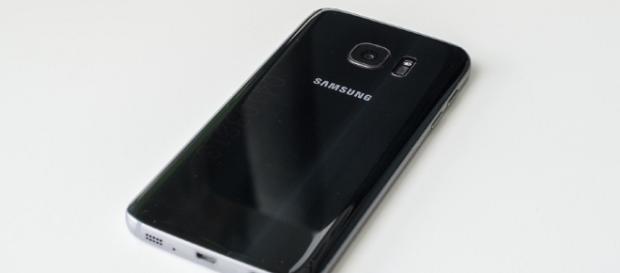 The yearly technology show in Barcelona introduced a timid Samsung display on Sunday. The company broke tradition and did not introduce its new flagship smartphone at the Mobile World congress.This decision was made with the unexpected recall of the Galaxy Note 7 phone in mind.
The cautious Samsung
Instead of gaudy product news or boastings of previous successes, Samsung presented a more humble attitude at its news conference. The video shown highlighted company's extensive safety testing procedures and promised quality. Samsung's focus was also on announcing its newest tablets. The company is waiting to showcase and launch its new phone until March 29.
Although Samsung has not divulged why the company is waiting to launch their new smartphone, it is rumored that the results of the Note 7 investigation may be involved. Regardless of its release date, the next smartphone promises to be a new design. The illustrated ad shown at the Barcelona technology show displayed a phone with an edge-to-edge screen. Besides the tagline "Unbox your phone" that accompanied the stylized illustration, no other information has been shared with the public.
Note 7 crisis
Samsung's Galaxy smartphone had been an enormous success for the company. Prior to the Note 7 debacle, the Galaxy phone was good competition for Apple's iPhone. Phones catching fire and exploding is not an easy thing for Samsung to come back from. The company has apologized, but it remains to be seen if Samsung can lure customers back.
Samsung has the tough task of proving its commitment to safety.
The Note 7 has almost completely ruined Samsung's chance to take customers away from Apple, who in 2016 reported a surprising decrease in iPhone sales. Because of the explosive recall, Samsung mourned the loss of at least $5 billion dollars of sales and other losses. The company's troubles do not stop there: Samsung's vice chairman and company heir-apparent, Lee Jae-Yong was arrested by the South Korean government on charges of bribery. This resulted in Samsung making headlines in the worst possible way.
The impact
It is difficult to measure the exact impact of these issues on Samsung's connection with customers. However, the analysis firm IDC reported that Apple is again top of the leaderboards when it comes to smartphone shipments in the last quarter of 2016. As reported by a Harris Poll assessing brand name reputations published this month, Samsung's brand plummetted from seventh to 49th place in the span of a year.
Click to read more
and watch the video
or