'Pokémon GO' players using third-party apps could lose their accounts
Rate this title
Trainers are getting notifications in 'Pokemon GO,' and some are not happy with it.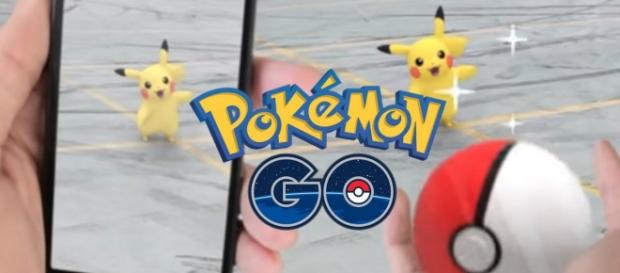 Third-party Apps are now prohibited in "Pokémon GO." Makers of the popular augmented reality game niantic labs has begun rolling out a new notification to warn players against the usage of unauthorized apps, or they'll have their accounts sacked. The warning is currently a hot topic on Reddit, which started when user fiancepeas shared a screenshot of the notification she received in-game.
The notification states that using unauthorized third-party software is a violation of "Pokémon GO's" Terms of Service. "Please be aware that the use of such software can result in the loss of your account," the warning read. "If you have been using such software, we strongly encourage you to stop."
What The Silph Road says
Reddit's notorious "Pokémon GO" geniuses, collectively known as The Silph Road, verified the warning and advised trainers to take it seriously.
According to user dronpes, third-party apps could be anything from IV checkers, maps or calculators. The Redditor said that the only way to avoid getting the notification is through terminating outside apps. Should a trainer receive it, the PTC password should be changed to make sure that the account is void of third-party access.
Niantic continues to flag trainers and other news
In related news, "Pokémon GO" trainer and Redditor Xilc started a thread indicating Niantic's continuous flagging of accounts due to the usage of any form of IV calculator. The company considers IV calculators as a kind of cheating, and while others agree, some trainers don't see the activity as nefarious. Some trainers have defended the devs, saying that Niantic's policy should be adhered if one wants to continue playing the mobile app.
Meanwhile, Niantic has declared support for "relevant devices." In a recent interview, CEO John Hanke discussed the idea of "Pokémon GO" in AR glasses. Although enthusiastic, the CEO said that the company has no plans in developing AR hardware yet, but the idea of releasing AR hardware in the future has not been ruled out.
Click to read more
and watch the video
or