Top rated athlete Mookie Cooper planning on visiting Nebraska football in January
The 2020 Under Armour All-American player has some big schools recruiting him hard.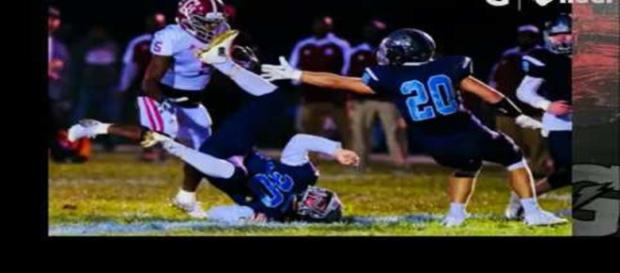 The Nebraska football team is slated to get a visit from one of the best players in the entire 2020 class later this month. Missouri athlete Mookie Cooper has been having a whirlwind 2019 and at least part of what is turning out to be a crazy tour will involve Lincoln. Cooper has been discussing his plans, as the attention turns to his class and he's got a pretty solid idea about how he is going to go from his Top 10 teams down to the one program he chooses.
Mookie Cooper headed to the UA All-American game
Cooper, who just announced he had accepted an invitation to play in the Under Armour All-American Game next year on Saturday, is likely only going to be getting recruited harder, the larger his profile gets.
Cooper announced on Christmas Eve that he was going to be focusing his attention on the Nebraska football team, LSU, Texas, Florida, Illinois, Georgia, Oklahoma State, Michigan, Missouri, and Alabama.
Nebraska football has stiff competition
Cooper is ranked as the top player in the state of Missouri by 247Sports and he's the fifth-ranked athlete in the entire class according to composite rankings. He's also the 85th ranked player in the 2020 class. It's no wonder that the 4-star prospect, who can play either running back or receiver is getting a great deal of attention.
His offer to play in the Under Armour Game, received about a year to the day that he will be playing in the game is just the latest bit of attention to come his way.
St. Louis Trinity Catholic's Mookie Cooper excellent so far at UA Future 50: https://t.co/Zkp9lbuVSi pic.twitter.com/yovNm8UVAF

— Allen Trieu (@AllenTrieu) January 3, 2019
Just ahead of that invite, Cooper had been showing his stuff in the UA Future 50 exhibition, which takes some of the best players in the 2020 class and pits them against one another as they show future schools what they are capable of.
For the Huskers, Cooper is just the latest Under Armour All-American the Nebraska football team has turned its eyes on. This past weekend, Scott Frost and company saw 2019 signee, Wandale Robinson have one of the best overall days of anyone playing in the game.
Ironically, there were some who thought Robinson's day might be cut short by a prospect that has the Huskers in his final three. Noa Pola-Gates laid quite the blow on the all-purpose back, one that had Robinson heading to the sideline for a play with a noticeable limp.
He returned just a few plays later.
Committed to play in the 2020 Under Armour All- American game ! #IWILL pic.twitter.com/1Fdf9nRJUg

— Mookie Cooper (@uheardof5) January 5, 2019
It's a safe bet the Nebraska football team would love to add a versatile Mookie Cooper to a roster that would have Robinson as a sophomore when the pair could play together. According to 247, they will have plenty of teams to beat off, but Texas currently has the inside track on the prospect. The good news there is that at the moment, the home-state team Missouri is not leading the way.
The Huskers should have a better idea of where they stand after Cooper visits Lincoln in January.
This news article has been verified through:
https://twitter.com/uheardof5/status/1081575769640439810
https://247sports.com/Player/Mookie-Cooper-46039953/
Click to read more
and watch the video
or