The Oakland Raiders donate to the families and victims of the Las Vegas shooting
The Raiders have donated $50,000 to a fund started by the Clark County Commissioner to support families and victims affected by the Las Vega shooting.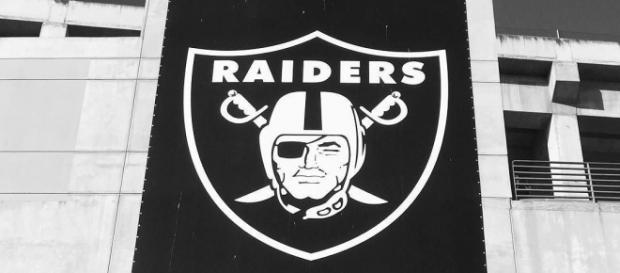 The Oakland Raiders have donated a total of $50,000 to the victims of the Las Vegas shooting according to reports on Monday morning. The money was sent to the #Las Vegas Victims' Fund in Clark County, which was a GoFundMe account set up by Clark County Commissioner Chair Steve Sisolak.
Sisolak started the fund to assist the victims and family of the tragic shooting that occurred on the Las Vegas strip on Sunday night. Sisolak made his statement to the press while he was at visiting the trauma center where families' of the victim were being tended.
He strictly stated that the funds would strictly be used to provide relief and financial support to all those families and victims affected by the massacre that occurred on Sunday evening.
As for #The Raiders organization, it stated that the heart of the team goes out to those victims and their families on top of donating the $50,000.
The massacre
On Sunday evening, a shooter by the name of Steven Paddock took action from the Mandalay Bay Hotel on a music festival that was occurring across from the hotel. The 64-year-old man fired from the 32nd floor towards a huge crowd enjoying country music by Jason Aldean.
The shooter managed to kill at least 58 people and wounded more than 500. This tragic incident is considered to be one of the worst massacres on US soil. The police that counter-acted Paddock's shooting found him dead in his room with ten other high power rifles. It was concluded that the shooter took his own life by the police that arrived in the room.
After the tragic event
The authorities have already gathered some information in the investigation.
It has come across information that the Islamic State claims the Paddock was one of its soldiers, but no concrete evidence of that claim has surfaced. Additionally, the FBI has found no evidence that Paddock was actually in contact with any terrorist groups.
President Donald Trump has already claimed that the act by Paddock was an "act of pure evil." President Trump also addressed the nation by advising the people to come together and not to let violence shatter our unity.
As for the Raiders
As for the Oakland Raiders, the team is supposed to move to Las Vegas in 2019. The Silver and Black has a huge following in the Nevada city that never sleeps. So, the team has decided to send a huge donation of $50,000, since it will be part of that community in the future. In a sense, the Raiders are already part of Las Vegas, and it was a good gesture that the team donated to the Clark County's relief funds. #Clark County Commissioner