Postseason run for the New York Yankees
Takeaways from game seven against the Houston Astros and looking forward.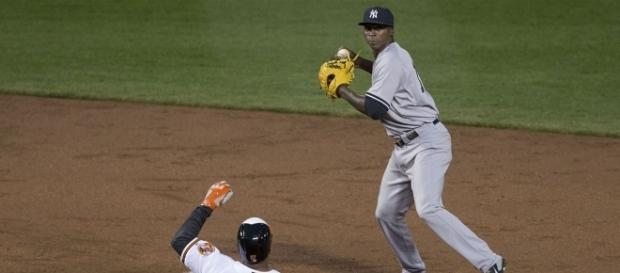 The #new york yankees season ended on Friday with a game seven loss against the Houston Astros in game seven of the ALCS. Down 0-2, the Yankees made a stunning comeback and, lead the series 3-2. Playing games six and seven at home, the Astros offense did not disappoint the home crowd. After winning game five, the Yankees were favored to win the series. Here are some takeaways from game six and seven that explain the Yankees collapse.
Surprising game six loss
Prior to this game, the Yankees were 4-0 in elimination games this postseason. So, analysts believed the Yankees were going to close the series with this game. In a surprising turn of events, the Houston Astros won with a final score of 7-1.
Seven runs in one game are two fewer runs than what the Astros scored through the first five games of the series. The resurgence in the offense was completely unexpected by analysts and the Yankees' pitching.
New York was just down 3-1 until the beginning of the eighth inning. Yankees' reliever David Robertson allowed four runs on four batters. The Astros overshadowed the Yankees on offense and defense. Great plays from an Astros outfielder, George Springer, silenced any attempts of a Yankees comeback.
The true MVP of game six was Astros pitcher Justin Verlander. In game two, he was the star of the game two and, in game six, he gave an even better performance. Verlander scattered five hits, struck out eight and walked one in the game six victory. The Yankees batting lineup had no answer for Verlander's stunning performance.
Verlander was pulled after seven innings with his pitch count at 99, 70 of them strikes.
Devastating game seven loss
Many factors contributed to game seven's loss. C.C. Sabathia couldn't perform at the same level he did in game three. The Astros batting lineup was able to score with relative ease in the innings that Sabathia pitched. In addition, Astros pitcher, Lance McCullers Jr., had a completely different performance than his abysmal game three performance. Striking out five while giving up two hits and a walk, McCullers Jr. did not give the Yankees offense any opportunities.
The Yankees offense disappeared once again. Aaron Judge's performance affects the outcome of the game. Whenever he performs well, the Yankees tend to win the game. Early in the game, he made a great play on defense, robbing a home run from Yuli Gurriel. Unfortunately, that was the only impact he made throughout the game. The rest of the offense couldn't make up for his lack of production either.
Looking forward
Game seven ended in a crushing 4-0 loss, ending a great season. At the beginning of the season, many critics predicted the Yankees would end the season near the bottom of the AL East. Instead, they went 91-71, earning the wild card spot. Analysts believed the Yankees were entering a rebuilding period in order to focus on the younger players. For a team considered to be under a rebuilding period, they exceeded expectations. #MLB