Colorado Rapids 1, FC Dallas 1, Dallas held on to a draw, boost playoffs chance
Quick match analysis of Colorado Rapids vs FC Dallas that went down in the Major League Soccer.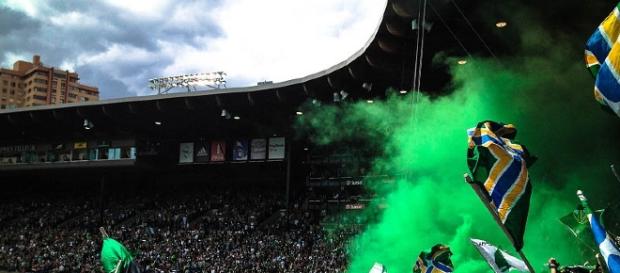 Fc Dallas forced Colorado Rapids to a stalemate last weekend at Dick's Sporting Goods Park, according to Denver Post. Stefan Aigner opened the scoring in the fifteenth minute to put Colorado Rapids ahead. Afterward, things changed in the second half when FC Dallas persistently held possession on Colorado's half and in the process they struck home the equalizer thanks to an Atiba Harris' brilliant finish. Despite settling for a stalemate, Colorado Rapids had already been eliminated from the Audi 2017 MLS Cup Playoffs contention.
Meanwhile, the result marginally boosted FCD's chances to make the playoffs berth. Dallas is sixth with forty-three points, while Colorado Rapid is tenth with thirty points.
Colorado Rapids outlook
Starting XI and individual performance points: Goalkeeper - Zac MacMath (7.47).
Defender - Marlon Hairston (6.28), Kortne Ford (6.54), Axel Sjoberg (6.58), Eric Miller (6.43). Midfielder - Bismark Boateng (6.90), Mohammed Saeid (6.57), Joshua Gatt (7.58), Stefan Aigner (7.45), Dominique Badji (six points). Forward - Alan Gordon (6.48). Used substitutes - Shkelzen Gashi (six points), Mike da Fonte (six points).
Team's strength and weakness: Colorado Rapids often lost possession to Dallas
Style of play: Steve Cooke's side attacked through the right side, favored long crosses and long balls.
FC Dallas outlook
Starting XI and individual performance points: Goalkeeper - Jesse Gonzalez (6.93). Defender - Hernán Grana (6.38), Atiba Harris (6.76), Matt Hedges (7.32), Ryan Hollingshead (7.39). Midfielder - Javier Morales (7.39), Carlos Gruezo (6.39), Michael Barrios (6.69), Mauro Díaz (7.20), Roland Lamah (6.87).
Forward - Maximiliano Urruti (6.59). Used substitutes - Tesho Akindele (5.90), Cristian Colmán (six points), Victor Ulloa (5.93).
Team's strength and weakness: Óscar Pareja's side were solid at setting up goal bound chances from set pieces but weak at finishing. They committed several individual stumbles.
Style of play: FC Dallas held more possession on Rapids' half especially in the second half. They largely launched attacks through the right flank and favored short passes.
Man of the Match
Attacking midfielder Stefan Aigner was fantastic in the midfield. Aigner got the opener for the hosts and went on to complete a total of forty three touches.
Upcoming fixtures for both teams
Colorado Rapids will once again play host to Real Salt Lake on Monday 16 October. The same day, FC Dallas welcomes Seattle Sounders.
Click to read more
and watch the video
or