Dwayne Wade wants to compete for a title
Former Miami Heat shooting guard says he want to win another title before retiring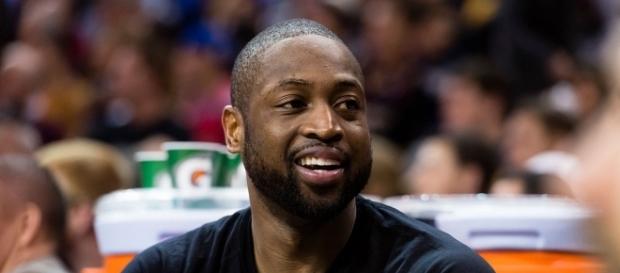 When the offseason started, Dwayne Wade chose to opt into the final year of his deal with Chicago Bulls. Because of it, he will earn 24 million dollars this season. But, that happened before the Bulls traded Jimmy Butler. Now, the Bulls seem like one of the worst teams in the league and that is a bad option for a veteran like Wade. That's why there have been rumors that the Bulls will buy him out.
He wants to play for a title
A veteran like Wade, who is one of the best shooting guards in #NBA history, doesn't deserve or want to spend last years of his career in a team that is rebuilding. He made that pretty clear in an interview with NBATV's David Aldrige.
Wade stated had he wants to spend last years of his career playing for a championship and that it is clear that he isn't in a situation like that at the moment. He confirmed Aldridge's claim that he will return to the Bulls and provide leadership, but in an'' ideal world'' he would be somewhere else. He stated that he understands how lucky he is to play in the NBA Finals 5 times and that he really can't complain, but he would love to play for a contender because he can still contribute to a team like that.
What are his options?
Dwayne Wade made it pretty clear that he wants to compete for the title. But even if he is bought out, what are his option? With the Golden State Warriors looking so powerful, what teams actually are contenders? The Cleveland Cavaliers are a team to beat in the East, but it doesn't seem like they have what it takes to beat the Warriors.
Especially now, that Kyrie Irving has been traded to the Celtics. Both LeBron and Wade have said that they loved playing together and that they would like to do it again, but even with Wade, it's not sure if Cavs can beat the Warriors.
The Houston Rockets, who acquired Chris Paul in a trade with Clippers, seem like a good option. In a trade with Clippers, they lost Lou Williams so they need bench scoring. In this point of his career, that seems to be the best role for a player like D Wade. The last team that seems to be a contender are the San Antonio Spurs led by Kawhi Leonard and Gregg Popovich. But, since they have signed Rudy Gay this summer, it is not sure will they be interested in signing Wade. It has been reported that his former team MIami Heat would like to bring him back and give him a sixth man role, but even with D Wade they are far from a contender status. Chicago Bulls have a decision to make about D Wade's future, but at the moment it is highly unlikely that he will finish the season in a Bulls' jersey. #NBA Rumors #NBA news