Darren McFadden's value rises, while Dez Bryant's value drops in fantasy
With Ezekiel Elliott's suspension being upheld, fantasy owners need to grab McFadden as soon as possible.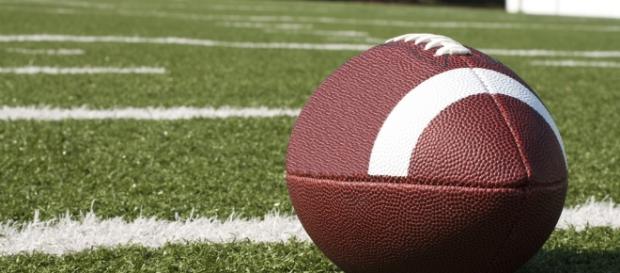 The fantasy world was shocked when Chris Mortensen of ESPN announced that Dallas Cowboys runningback #Ezekiel Elliott would have his six game suspension upheld. Elliott tried to appeal, but it was denied. Most fantasy football participants were banking on Elliott to have his suspension reduced, but there is no chance of that happening now. Elliot won't be able to play in a game until week eight. That means that backup #Darren Mcfadden is very valuable now.
Grab McFadden ASAP
The Cowboys have one of the best offensive lines in football. That is part of the reason why Elliott rushed for over 1,600 yards in the first place.
Now, McFadden will have a chance to resurrect his career. The former Oakland Raider was the backup last year before an injury derailed his season. Now, he could serve up 13-15 points a night if things go right.
The Cowboys will play the New York Giants, Denver Broncos, Arizona Cardinals, Los Angeles Rams, Green Bay Packers, and San Francisco 49ers while Elliot is out. Only one of those defenses placed in the top-10 last season. If you are looking for a runningback in the later rounds and need someone to fill your RB3 spot, McFadden is your guy.
Do not drop Elliott
Just because Elliott is going to miss half of the fantasy season, it does not mean you should drop him. This guy led the league in rushing last season. Can you imagine what a ticked off monster he will be when he returns? If your league offers six to seven bench spots, you might as well let him sit there until he returns.
Besides, if McFadden were to sustain an injury, you could just drop McFadden and pick up Alfred Morris or Rod Smith.
Dez Bryant's value drops
Bryant was a solid WR2 for most teams, but now with Elliott being out, his stock is starting to drop. Think about it this way. Most teams would load the box to stop the run game with Elliott in. McFadden and Morris are not the dynamic power back that Elliot is. Therefore, they will be able to play more coverage and potentially stop Bryant on the corners.
The Cowboys had a potent offense last season, which led to many wins for the team, as well as fantasty owners that owned Elliott and Bryant on their team. However, that same attack is not going to happen this season. Elliott is going to have to put in work, and he may not be the same back until week 10. If you have the workhorse on your team and you are in playoff contention, Elliott could help you come playoff time. For Bryant, we will have to see how head coach Jason Garrett adjusts his attack following this news. #Dez Bryant