Ben McLemore breaks foot and Motiejunas goes to China
Grizzlies newly acquire player breaks foot and Shandong Golden Stars gets solid stretch four.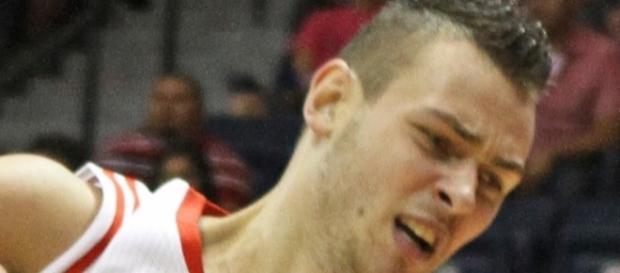 The NBA offseason is ending as teams finalize their roster for training camps next month. It has been a wild offseason, but it is not yet over with Kyrie Irving and Carmelo Anthony expected to be traded before camp begins. The past months have been wild for both NBA players and NBA fans as numerous all-stars and superstars change teams along with new rule and schedule changes for next season. Here are some updates on the NBA scene:
Ben McLemore out for 12 weeks
RealGM Staff Report has reported that #Ben Mclemore is likely to be over for 12 weeks due to a fracture in his right foot while playing pickup games in Los Angeles.
This comes likely as a blow to the Memphis Grizzlies as they have just recently signed McLemore to a contract this offseason, this injury will result in him missing almost all of the teams training camp.
Mclemore was selected with the seventh overall pick by the Sacramento Kings in the 2013 NBA Draft. In fours season with the Kings McLemore has averaged 9.4 points, 0.2 blocks, 0.7 steals, 1.2 assists, and 2.6 rebounds while shooting 41.7% from the field, 35.2% from beyond the arc and 78% from the #Free Throw Line. He enters this upcoming NBA season as a Memphis Grizzlies after agreeing to a multi year contract last month. Unfortunately, it seems like he will not be able to participate in the teams training camp due to his foot injury.
Donatas Motiejunas joins the Shandong Golden Stars
Tomas Langvinis of 15min.lt (Via Sportrando) has reported that former New Orleans Pelicans player has signed a one year three million dollar deal with the Shandong Golden Stars of China this offseason.
Motiejunas started his professional basketball career playing in the Euroleague and not in the NBA, during that time he averaged 12.5 points, 0.8 blocks, 0.6 steals, and 7.9 rebounds while shooting 43.6% from the field, 30.4% from beyond the arc, and 45.5% from the charity stripe in ten games.
In 2013 he later on signed with NBA team Houston Rockets on a two-way contract and played significant time in the teams D-League affiliate. In his four seasons with the Houston Rockets and one with the New Orleans Pelicans he averaged 7.4 points, 0.3 blocks, 0.5 steals, 1.1 assists, and 3.8 rebounds while shooting 46.9% from the field, 30.0 from beyond the arc and 60% from the free throw line. This offseason has been a tough one for Motiejunas as NBA teams seem to be not interested in him, with this he has decided to take his talents to China. #Shandong Golden Stars