4 NBA Free Agency Fits For Terrence Jones
The unrestricted power forward has been searching for a regular role for years.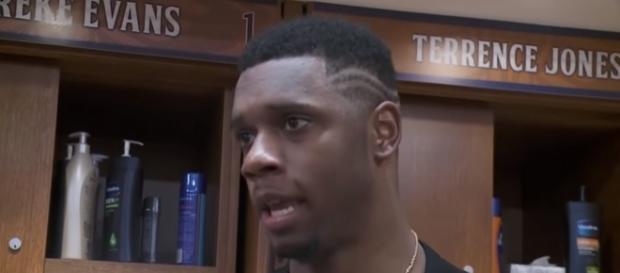 #Terrence Jones can't seem to catch a break. He has become an #NBA journeyman at just 25 years of age and now he can't find any job in free agency. He has some offensive skills but doesn't have a refined three-pointer and is best as a shot blocker on defense. It's very possible that the next contract he signs will be his last. These four teams may be willing to give him that long-awaited shot at salvaging his career.
4. Brooklyn Nets
Can you name any power forwards on the Nets? Trevor Booker is actually coming off a decent season, but it's way too early to tell if that was an anomaly or the new normal for him. The fact of the matter is that the Nets are really bad and don't have much of a chance of improving anytime soon.
Free agency is an opportunity for them to take low-risk, high-reward chances. They seem to either be late on players (Jeremy Lin) or early (Yogi Ferrell) - maybe with Jones, they can get it just right.
3. Detroit Pistons
Contrary to popular belief, the Stan Van Gundy will have to start someone at power forward next season. After dealing away Marcus Morris for Avery Bradley, there are no obvious candidates - Jon Leuer, anybody? (Note: Leuer is randomly the fourth-highest paid player on the roster, so maybe the Pistons should stay away from free agency altogether.) Jones can at least push for some playing time at the position.
2. Toronto Raptors
The Raptors could use some depth at power forward, especially if they are going to compete for the Eastern Conference crown. Re-signed starter Serge Ibaka has a similar set of skills - albeit at a much higher level - so the Raptors can play Jones off the bench without greatly altering their sets.
As it stands right now, Pascal Siakam is set to be the backup power forward - with that in mind, there's no harm in signing Jones with some of the freed up cap space from their recent trades.
1. Charlotte Hornets
The Hornets can only bring in a player at the minimum because they've used their mid-level exception and they're reportedly considering several candidates. One was Ersan Ilyasova, but he's now off the market, leaving Jones, Jordan Hill, and Willie Reed among the rumored names. At this point, Jones may have the most potential among those candidates after averaging 10.8 points, 5.7 rebounds, and 1.0 blocks per game last season. He just needs a team to give him that chance in free agency - again, the Hornets have very little to lose in this proposition. #Nba Free Agency