Andy Murray's fall is far from being over
The world no. 1 was subject to another huge upset in Rome as he was defeated by an inspired Fabio Fognini.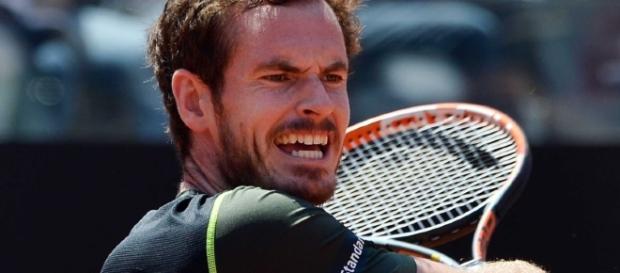 Andy Murray, the no. 1 seat holder, and the defending champion of the Rome Masters 1000 did nothing to improve his numbers of 2017. His latest lack of success on the professional tour saw one more disappointing episode in Rome. The last big ATP event before the French Open, it should have been the right place for Murray to start pulling out of his hat some solid tennis. But, in the end, his quest to reconquer the eternal city of Rome came short as Fabio Fognini (29 ATP) delivered some outstanding tennis. For the world no. 1 the French Open remains the last chance to make an impact on clay this season.
Fabio Fognini had his moment of glory
Entering the match, the head to head stats had Murray edging Fognini by 3-2.
Fognini is that type of player possessing a lot of skills but who has trouble to maintain an elevated level for an extended period of time, Last week in Madrid, he pushed #Rafael Nadal ( the eventual champion) to the edge as he was so close to causing a huge upset. Having a high-level of confidence flowing through his blood and benefiting from a huge home crowd support, the Italian was so dominant against the world no. 1. It was a 6-2 6-4 compelling win for the no. 1 of Italy. Murray's defense couldn't resist to an overwhelming assault. Generating a constant pace, Fognini constantly kept Murray behind the baseline unable to charge towards the net. For Murray is another upsetting loss while the Italian had one of those perfect days when everything works fine.
Murray's fall from grace is similar to that of Djokovic.
In a matter of months, the standard went from being high to not even a decent one. Last year, Murray won the title in Rome without dropping a set throughout that week. It was a perfect ending parade as he topped Djokovic in straight sets in the final. It also represented his sole title on clay of 2016. For 2017, all the hopes revolving around clay will travel to Paris for the French Open.
Murray losing some opportunities to cement his status
Reaching the highest summit is nothing compared to what means to defend that particular slot. So far, Murray did no progress in that direction. He is still far ahead of the herd but that is due to Djokovic's disappointing run in 2017. From now on, Murray must stand behind those thousands of points he used to close the gap between him and Djokovic back in 2016. By the mid of July, Murray could lose what it seems to be a long-lasting reign at the top. Rafael Nadal and Roger Federer are coming from behind and they had nothing to defend from 2016 especially during the second half of the year. #Andy Murray #world no 1