Nebraska football nabs four commits from Spring Game weekend
With over 40 recruits vising, the Nebraska football team was expecting some recruiting success and they got at least four out of the weekend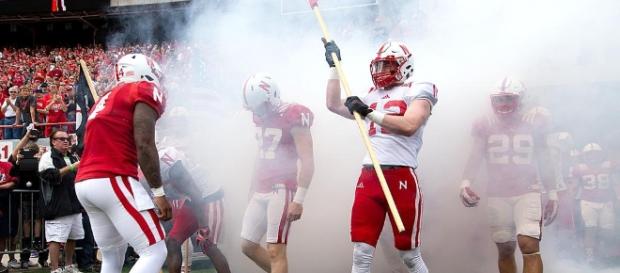 The #Nebraska Football team had two goals for their Spring #game weekend. The first was to reinvigorate the fan base by showing off the new quarterbacks on the team, one of which will be the starter this fall. The second was to get as many recruits as possible to commit to the program.
It appears both of #Nebraska's goals were accomplished to one degree or another. Tanner Lee certainly played well enough that most people think he cemented himself as the football team's starter. The Huskers also managed to pull not one, not two, not three, but four commits out of the weekend, with two of them officially coming before the game even kicked off.
Nebraska football 2018 class gets immediately better
The Huskers managed to get two four-star commitments added to their 2018 class before the Spring Game even started. It appears just being in Lincoln was enough to get them to decide they wanted to be part of the Nebraska program. Brendan Radley-Hiles was perhaps the surprise of the weekend because it was thought he wouldn't be committing until July.
If My Mom Wasnt To Have Me . . .

#COMMITTED pic.twitter.com/jpWZusLw71

— MANNY'P🙇🏾💸 (@Mannyp___) April 15, 2017
Nebraska managed to convince Radley-Hiles he should commit sooner rather than later, and he became the first four-star defensive back to becoming a member of the football team for the 2018 class. Yet another surprise was that of the commitment of Manuel Allen, who had previously been committed to USC.
Blessed and thankful for everything 🤙🏾🌽#GBR pic.twitter.com/BKg8czKDgk

— Marquez Beason 🎦 (@ezmoneyquez) April 15, 2017
Since he left the Trojans, the Huskers have long been thought to be the leaders for his services. On Saturday morning, Allen made it official when he released a video on Twitter announcing he was going to be coming to Nebraska.
Surprise commits for Nebraska continue
While the fallout from Easter/Spring Game weekend is far from over, there were two more commitments announced for Nebraska after the game. Tate Wildeman, a defensive end from Colorado had been considered a rather new addition to the team's targets. It appears it was smart to add him because he has now committed to Nebraska. That commit adds a very valuable piece as a defensive end.
There's no place like Nebraska!! COMMITTED...🌽🌽🌽 #NE18RASKA #GBR #Blackshirts pic.twitter.com/sRxQ2BBf4e

— Tate Wildeman (@tatethegreat68) April 16, 2017
Finally, the Nebraska football team managed to add its first commit to the 2019 class. Marquez Beaston is the first addition to next year's class. If there is a negative to his announcement it is that he has said his commitment will "still be open to all that are interested." While some will take that as not a commitment at all, he has pledged to become a part of Nebraska, so the football team will at least have a head start on other progams.