Maci Bookout goes silent on social media after asking people for money
'Teen Mom OG' star hasn't said much after being slammed by her followers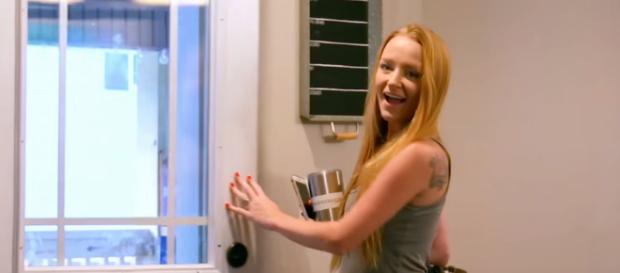 Maci Bookout learned that one of her friends had gotten into an accident just after Christmas and she decided she wanted to do something for his family. She contributed $1,000 to a GoFund Me account that was set up in his name to help him out with his health bills. Her friend, a guy by the name of Taylor, was in an accident and he could possibly be paralyzed because of his injuries. Because of the seriousness of this accident, Maci shared the GoFundMe page with her followers, asking them for prayers.
She also added that if people wanted to help out, they were more than welcome to donate some money.
It didn't take long for people to slam her for her actions. It wasn't so much that she was asking people for help, but more than she was asking her followers to donate money when she may be a millionaire. People who follow her don't have the same amount of money. Many of her fans thought that she should be donating the majority of the money to help out her friend rather than ask people for money. According to her social media profiles, Maci Bookout has stayed silent after asking people for money. The "Teen Mom OG" star hasn't shared anything on Instagram or Twitter.
Doing more behind the scenes
Even though Maci Bookout hasn't shared much on social media about her friend, one person commented on the post, revealing that Bookout has actually done more than just donate $1,000. Maci is supposedly paying for his parents' hotel room so they can be near him as he gets medical help. Perhaps Maci hasn't said anything about this to anyone, as she's not looking for credit or attention. On her Instagram page, people hinted that she should be donating lots more than $1,000 to help him out, especially since she may be making thousands of dollars herself from "Teen Mom OG."
Living the good life
While Maci and her "Teen Mom OG" co-stars haven't revealed how much money they are making, there are reports that they are making at least $300,000 per season of the show.
Adam Lind hinted that he was making $250,000 last year, saying that Chelsea DeBoer makes a lot more than him. If this is the case, then Maci may be a millionaire. While she doesn't show off her lavish lifestyle on the show, it's clear that fans know she has money, which is why they got upset when she asked for donations. No word on how Taylor is doing via her social media pages.
What do you think about Maci Bookout going silent after sharing a page for people to donate money to her friend in need?
Click to read more
You will watch a video to read the news
or